Our very first Hotel Top 10. Here it is! I can tell you; it's almost impossible to choose a number one. Some hotels are beautiful. Others are in a unique location, have the best beds or delicious roomservice. And then there are the cosy, quaint cottage style B&Bs that we love so much. After lots of discussion we came up with our top 10 (all subjective of course..). From rooms with a magnificent view to hotels with picture perfect pools. We hope you enjoy reading our Hotel Top 10 and please let us know: what's your favourite out of our list?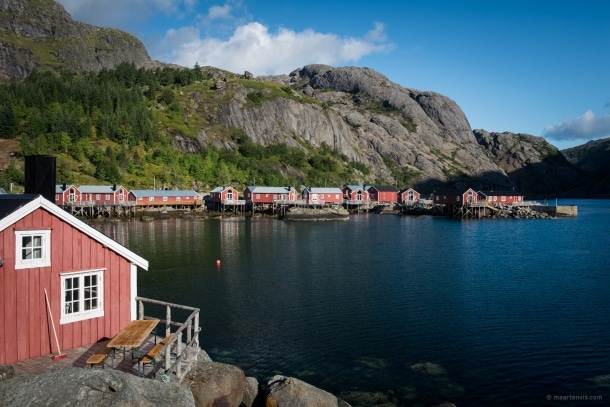 10. Nusfjord Rorbuer, Nusfjord, Norway
This place was probably the most unique hotel we have ever stayed in: Nusjford, an old fishermen village that hasn't changed one bit since the last century. The little red houses are turned into cosy family cottages, but they used to house over 15 fishermen including their nets and other gear. Can you imagine the smell! We loved the peace and quiet of this quaint and unique place and the early morning views are breathtaking.
---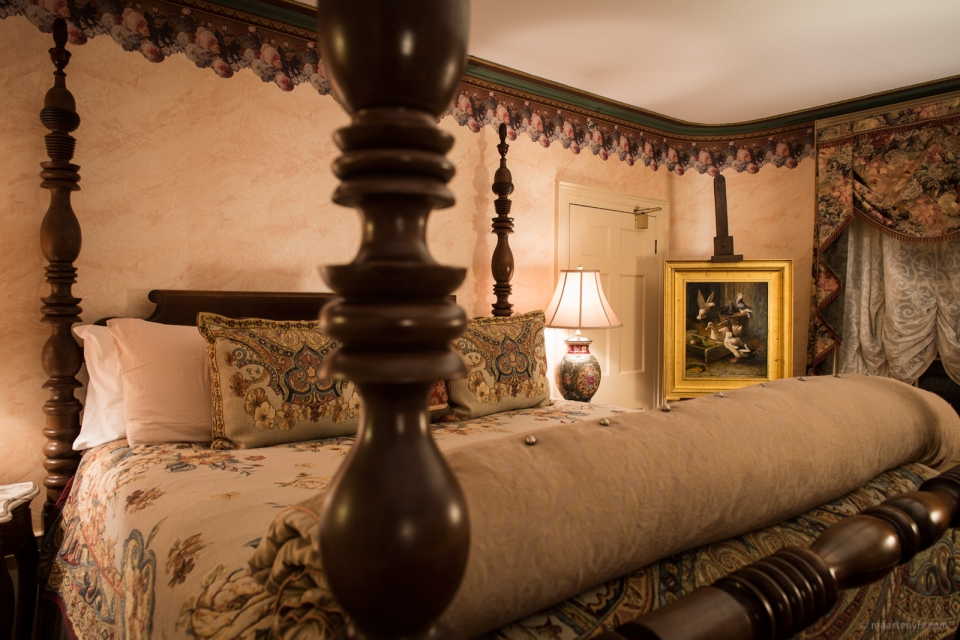 9. Captain Lord Mansion, Kennebunkport, USA
The Captain Lord Mansion definitely wins the award for interior and eye for detail. Obviously we don't have an award like that, but staying here is like sleeping in a museum. The art on the walls, the furniture and even the fabrics on the bed make you feel like a captain and his wife for a night. If you're traveling through Maine, make sure to book a room. Oh and breakfast? Delicious! (don't make plans for lunch after this one…)
---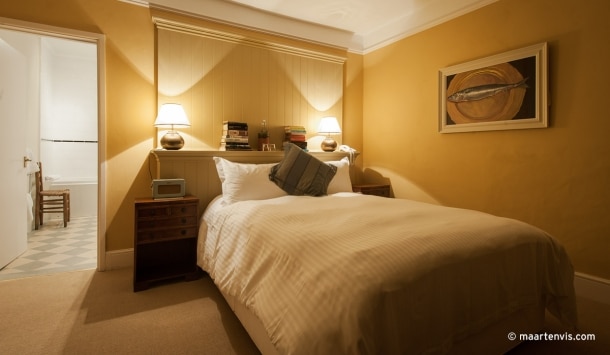 8. The Old Coast Guard, Mousehole, UK
The headboard of this bed is still on our wishlist! We adored Cornwall and staying in The Old Coastguard in Mousehole made our trip here even more special. The rooms are cosy (no tv, but a radio!), but the biggest plus is the restaurant. The organic menu – with dishes made of local farm products – still makes me want to come back here. P.S. Make sure you visit around Christmas when the harbour is decorated with over 7000 lights for the annual Mousehole Harbour Lights festival.
---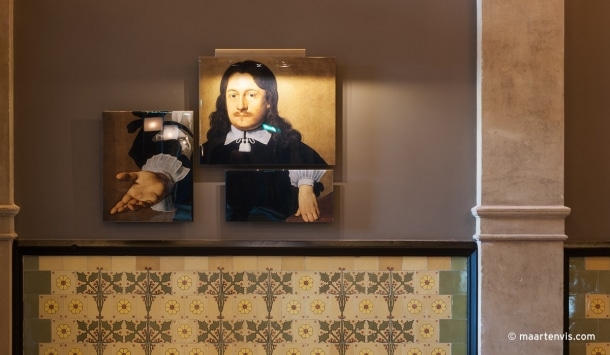 7. Conservatorium Hotel, Amsterdam, The Netherlands
Even though we live in Amsterdam, staying in a hotel in our own city felt like being abroad. The Conservatorium Hotel has that cool international vibe. The lobby is the most beautiful we've ever seen and the perfect place to sip on a wine and relax with one of the coffee table books on display. The rooms have beautiful museum views, the spa is amazing and with boutiques, a hair dresser and bistro you don't really need to leave. We did just that for almost 48 hours! Can you believe it?
---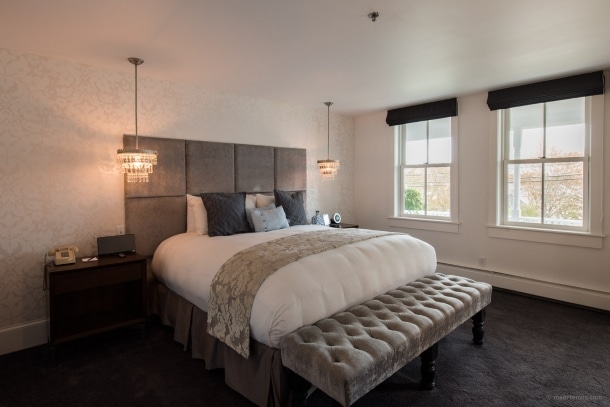 6. Camden Harbour Inn, Camden, USA
This Inn is probably the most luxurious one we've ever stayed in. The Camden Harbour Inn is run by a Dutch couple who decorated everything themselves. The rooms ooze a luxury and homey feel and with a bed like this it's hard to get up in the morning. Extra plus: their restaurant Nathalie's has won several awards and serves fantastic local dishes, all made from local produce.
---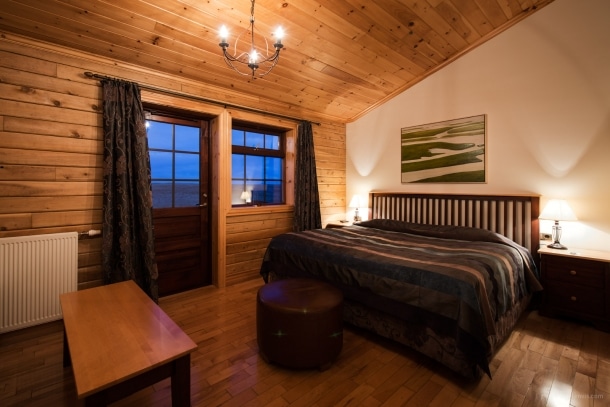 5. Hotel Ranga, Iceland
This beautiful range-style hotel definitely stole our hearts. We are real Iceland lovers and last season we were lucky enough to drive a part of the Southern ring road. Hotel Ranga is right en route and offers a special Northern Lights wake-up Service.
Special note I: the restaurant with views over the open fields serves typical Icelandic dishes.
Special Note II: After a day of hiking, road tripping and beating the cold weather you can spend the evening with a glass of wine in your very own outdoor hot tub. Perfection.
---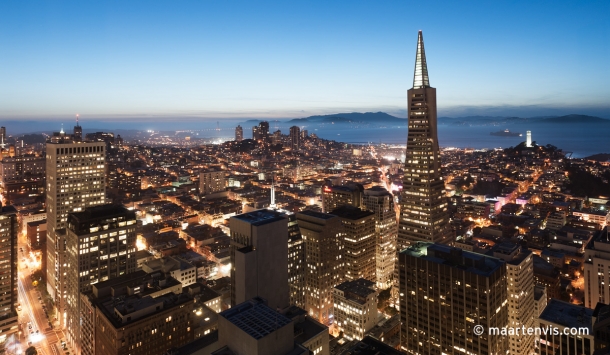 4. Mandarin Oriental, San Francisco, USA.
We fell in love with San Francisco when we visited a few years ago. Our room at the Mandarin Oriental had 180 views over the city. I can assure you that falling asleep with a million little lights and the Golden Gate slowly disappearing in the mist is better than any movie ever made.
---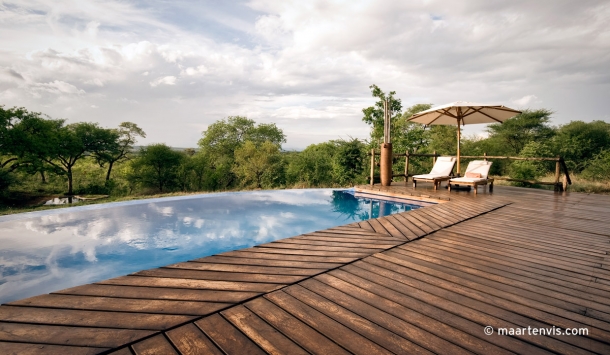 3. Tarangire Treetops, Tanzania
Sleeping in a tree house with elephants walking right beneath you? Yep, that's exactly what we did in the Tarangire Treetops in Tanzania. This Out of Africa style resort has amazing rooms built in trees, some really high up in the sky. They all feature beautiful furniture and amazing views. Definitely one to remember forever!
---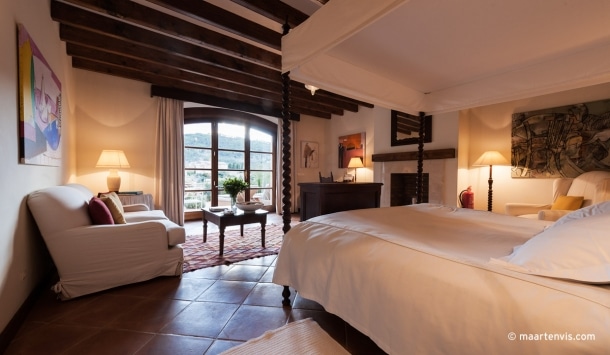 2. La Residencia, Deia, Mallorca
The view. The atmosphere. The local products at breakfast. We really hope to travel back to La Residencia one day. It's the perfect honeymoon destination, and with art classes, organised hikes, a beautiful spa and several pools you probably won't leave the premises. Ever.
---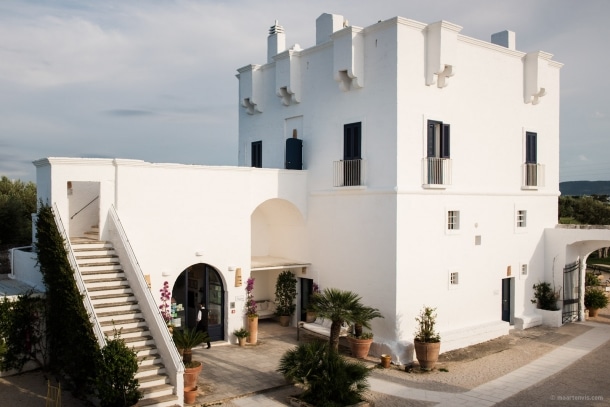 1. Masseria Torre Maiza, Puglia, Italy
We said it before: This place should be on your bucket list, especially if you like Italian food, down-to-earth luxury and swimming in the most beautiful pool you've ever seen. Everything about this hotel is superb: the fresh white building (an old farm), the restaurant (those wines!), the golf course, the olive trees…we could go on forever. Make sure to book a cooking class with the chef…dinner will never be the same!