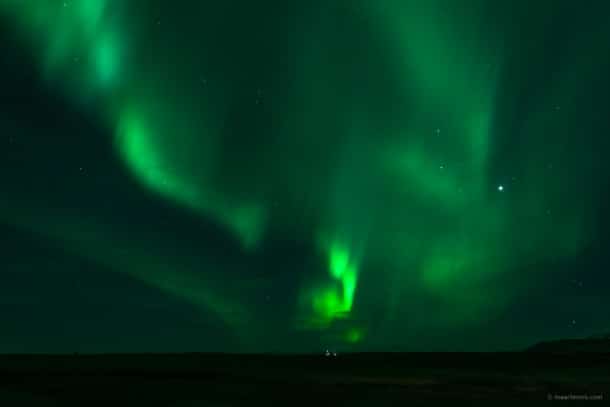 Travelling in Iceland is a real treat. Mountains, waterfalls, black beaches and the amazing pastel pink light during winter make it something you will never forget. But it gets even better when you spot the northern lights. In the past they used to believe these green and purple illuminations were messages from the gods. In Iceland they thought the northern lights were the colourful dresses of dancing angels in the sky.
We've traveled to Iceland and Norway several times, but were never able to spot this amazing natural mystery. Until last time. Our hotel – hotel Ranga – was situated in the middle of nowhere, so you can imagine its surroundings to be pitch black at night. The perfect conditions to spot the Aurora Borealis.
To make sure you don't miss any of it, the hotel has a special night watch who go out every ten minutes to check if there's any activity. If so, everybody who added their room number to a list at the reception desk will get a special wake up call. We were lucky enough to spot the lights twice and we can tell you: it's well worth waking up for at 3 a.m.!