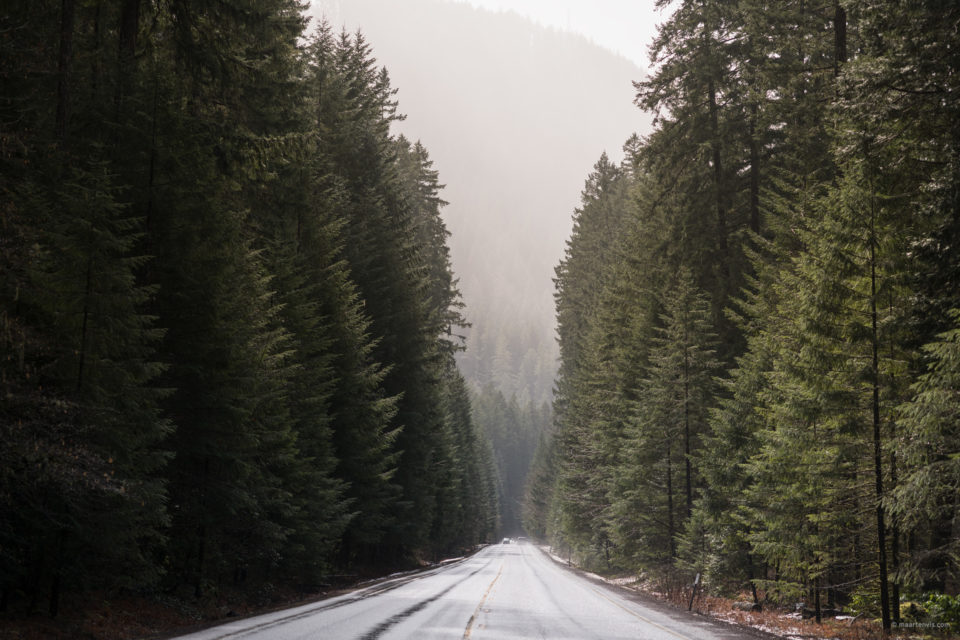 Driving from Eugene to Bend
Driving from Eugene to Bend is a treat. We left early morning and followed the 126 through Willamette National Forrest. There's enough to see along the way: the amazing Sahalie Falls is a must stop. It's easy to access, even when you're knee deep in snow to get there. (we couldn't get to the Proxie Falls, as the roads and trails were closed during the season). As soon as you get out of you car you will hear the thunderous water cascading down dark lava stone. The views of the foaming water in the snowy landscape was just perfect. Plus it's only a one minute walk from he car park to the viewing platform, so very convenient when you're traveling with a toddler who is not in the mood for a hike.
Belknap Springs and Sisters
If you're traveling from Eugene to Bend, Sisters is the perfect pitstop for lunch and some souvenir shopping. The place is a true Old West town with an artsy community. Great to spend a few hours and stretch your legs before you continue your journey. Another must stop along the way from Eugene to Bend: Belknap Springs, but more about that later.