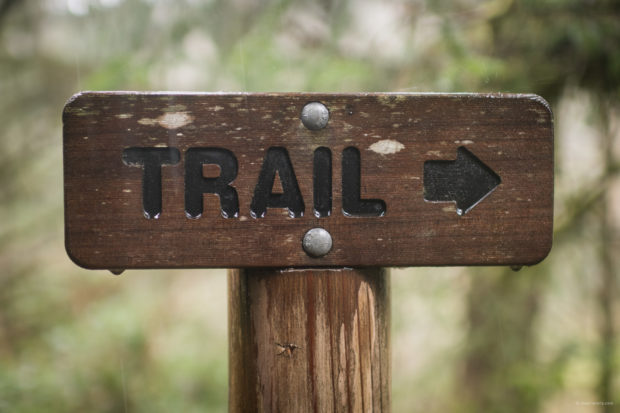 Soaked to the bone
We've made a lot of hikes during our travels, but some are just more memorable than others. This is one of them. Of course the scenery helped – more about that later – but the fact that it was pouring down and we were soaked to the bone and really, really cold makes it one to never forget.
We drove along the coast of Oregon to Cape Perpetua, close to Yachats. A very rough part of the coast with forest and rocks depicting the landscape. The Cape Perpetua visitor centre is a must when you are here. I always love visitor centres, they're like mini museums and the rangers working in these centres always have the best stories and advice. This visitor centre is beautiful, mainly because of the amazing views. It's very high up and has huge panorama windows and a deck from where you can see the ocean. We spent a lot of time here one grey morning trying to spot migrating whales. No luck!
Into the Trees
From the visitor centre you can make several beautiful hikes in the Siuslaw National Forest. One of them is the 1 mile hike to the Giant Spruce. Because of the rain we were the only ones on this short but amazing trail that goes right through the rainforest. It's beautiful, especially when it is raining, because the colours (fifty shades of green) are somehow more saturated. The Giant Spruce is huge. I mean, of course we read that it's 600 years old and 57 meters high (over 185 feet tall) and has a circumference of 12 meters (40 feet), but when you stand at its feet it's really gigantic!