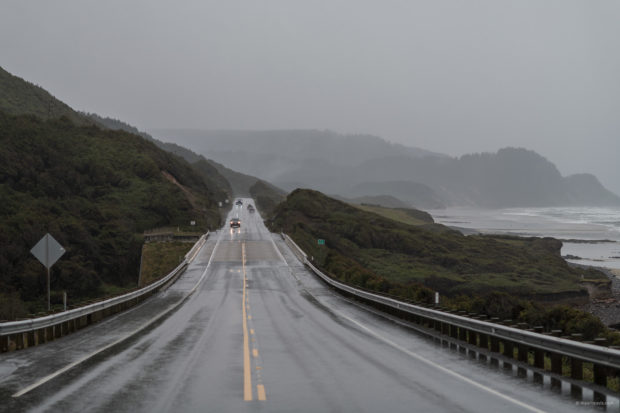 Oregon Road Trip
Road trips are the best trips. At least we think so. It's the best way to explore a country or state. In this case, Oregon, where we went road tripping from Portland to the coast, along the coast, into the desert, into the snow even (yes we had to turn around…more about that next time), and along the Columbia River Gorge back to Portland. Wow. I think I said it before: Oregon has it all. The hip cities, the quaint villages, the rugged coast and the beautiful state parks where you can hike at any level.
Coastal road
People sometimes ask us: what was the best part, but it's impossible to choose. Of course a coastal highway is always very impressive. Especially with a road winding high above grey rocks and thunderous waves, with views over the Atlantic as far as you can see. (plus, if you're lucky you can spot migrating whales!, we didn't….) But the road from Portland to the coast goes right through gigantic pine forests and is fantastic as well. We made sure to take the scenic route whenever we could, stocked up on Freeze dried fruit at every Whole Foods or Fred Meyer (wow, we love these!) and stopped at every lighthouse or viewpoint for a picnic or short walk. Some days we only drove 20 km, but saw so many different things. And even though we traveled for almost three weeks, we only visited a small part of Oregon….and definitely need to go back…
Next time
These images are all from the first part of our trip: on the road along the coast. More about the second part of our road trip next time: we drove through the snow and almost went skiing, visited the fruit loop in Hood Rive County and stopped and hiked at one of my favourites spots in the state….