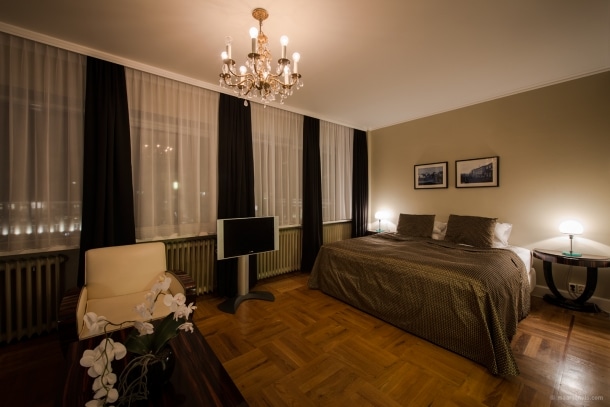 We fell in love with Reykjavik the first time we set foot in this Icelandic town. It's the perfect place to relax, shop, wine and dine after a week of enjoying the great outdoors. Our favorite hotel: Hotel Borg. The history of this place is quite unusual: an Icelandic adventurer and champion wrestler from the North of the island returned home after years of traveling. Having seen grande places and hotels in The States he dreamed of such a place for Iceland. Especially with the millennium celebrations of the republic coming up, they needed a place where world leaders and other important people could be housed. The idea for Hotel Borg was born, and with a central location – the hotel is close to the parliament and the cathedral – it is still the number one hotel of the town.
You feel instantly at home in the cream, brown and wooden interior where much of the original art-deco features can still be found. The bed is big and soft, and with a large sofa and excellent room service it's hard to go out.
One piece of advice: in the weekend people like to party in Iceland so be prepared for some noise outside!