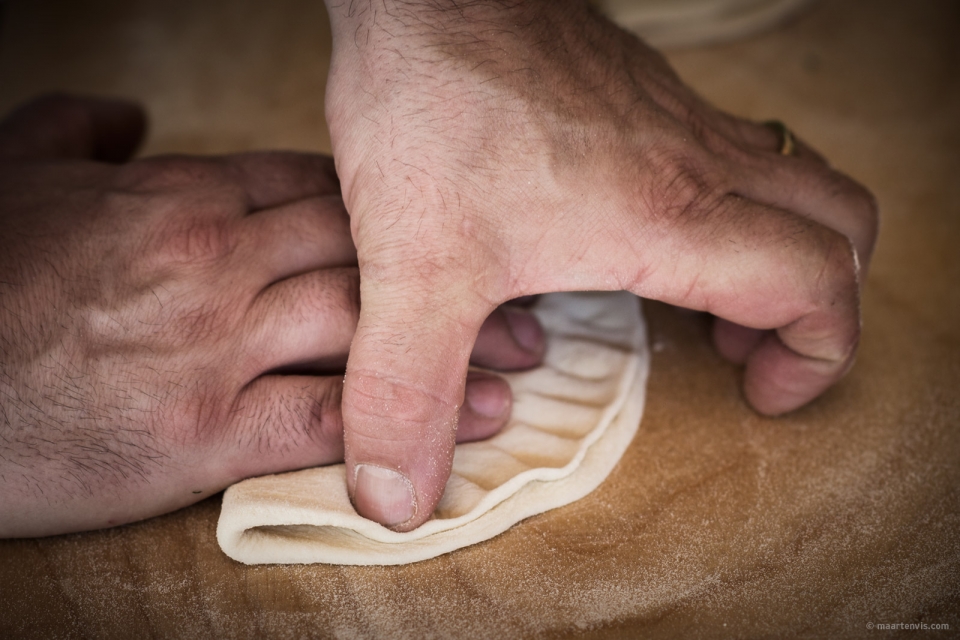 Clean ands open 200 grams of mussels, leaving them in half the shell.
Cut 150 gram of potatoes, tomatoes, onions and courgettes in 5 mm thick slices.
Mix all the vegetables together in a bowl with 1 liter of water, salt, pepper, garlic and some white wine.
Leave to marinate for 15 minutes.
Put one layer of vegetables on the bottom of a fireclay pot, followed by a layer of mussels, a layer of rice and a layer of grated cheese. Repeat till finished.
Fill the pot with as much water as possible and cook for an hour in the over on 170˚C.
This is only one of the recipes we were taught during our Italian cooking class at the Masseria Torre Maizza. Typical Puglian recipes: healthy, pure and easy to make. To be honest: we didn't really do that much. The chef clearly preferred to show us his tricks. And right before he left he said: 'This is typically Italian: one man is working and the rest is watching.'
To make this day even better, we enjoyed our rice dish – together with some very tasty pastries, lamb and a fantastic cheese cake- in the beautiful olive yard of the Masseria. Truly la dolce vita if you ask us!