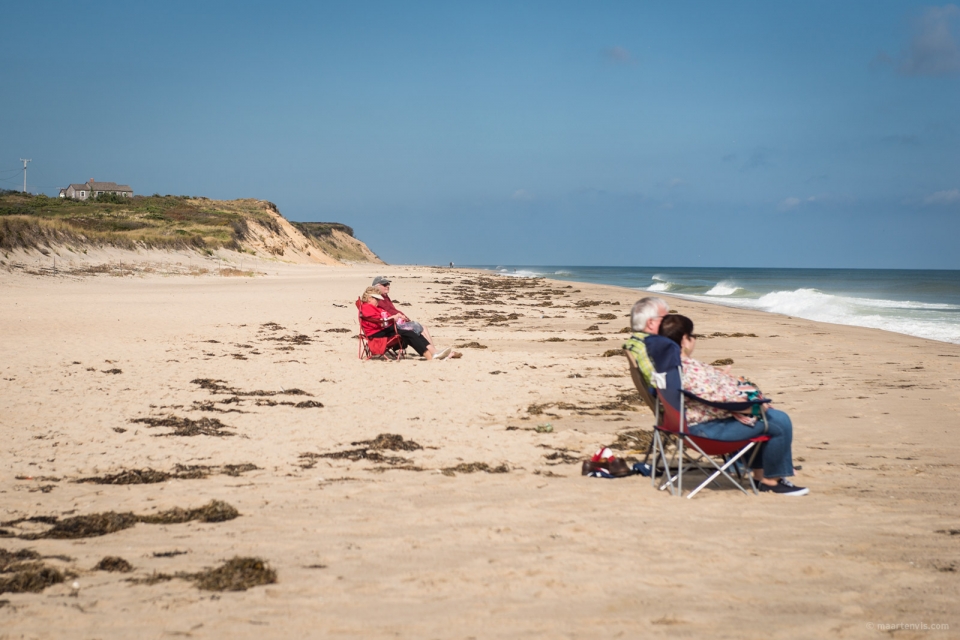 Cape Cod is one of our favourite autumn destinations. The fresh air, wide beaches, fresh lobster, cosy B&B's (hello yummie breakfast) and colourful foliage make it just perfect. Perfect for hikes. Perfect for road trips. And perfect for strolling around an old fisherman's village, picking up fresh sushi and eating it on the stairs of a beautiful beach house watching the sunset. (something we did and enjoyed…more about that later).
Nauset Light Beach is the ideal spot for an afternoon of seal watching. Bring a blanket or chair, muffins from the local farmers markets and some hot coffee or local beers and you can spend hours staring at the sea, catching the last warm rays of sun of the year. Nauset beach is located in the middle of the Cape Cod National Seashore Park, so bring your bike or hiking shoes if you want to make an active day of it. Make sure to check out the Nauset Beach Light (if you check out old pictures you can see the lighthouse is in a different location than it was originally. Due to erosion it had to be moved inland)and.
P.S. Check out the newspaper story we did on Cape Cod earlier this year here.