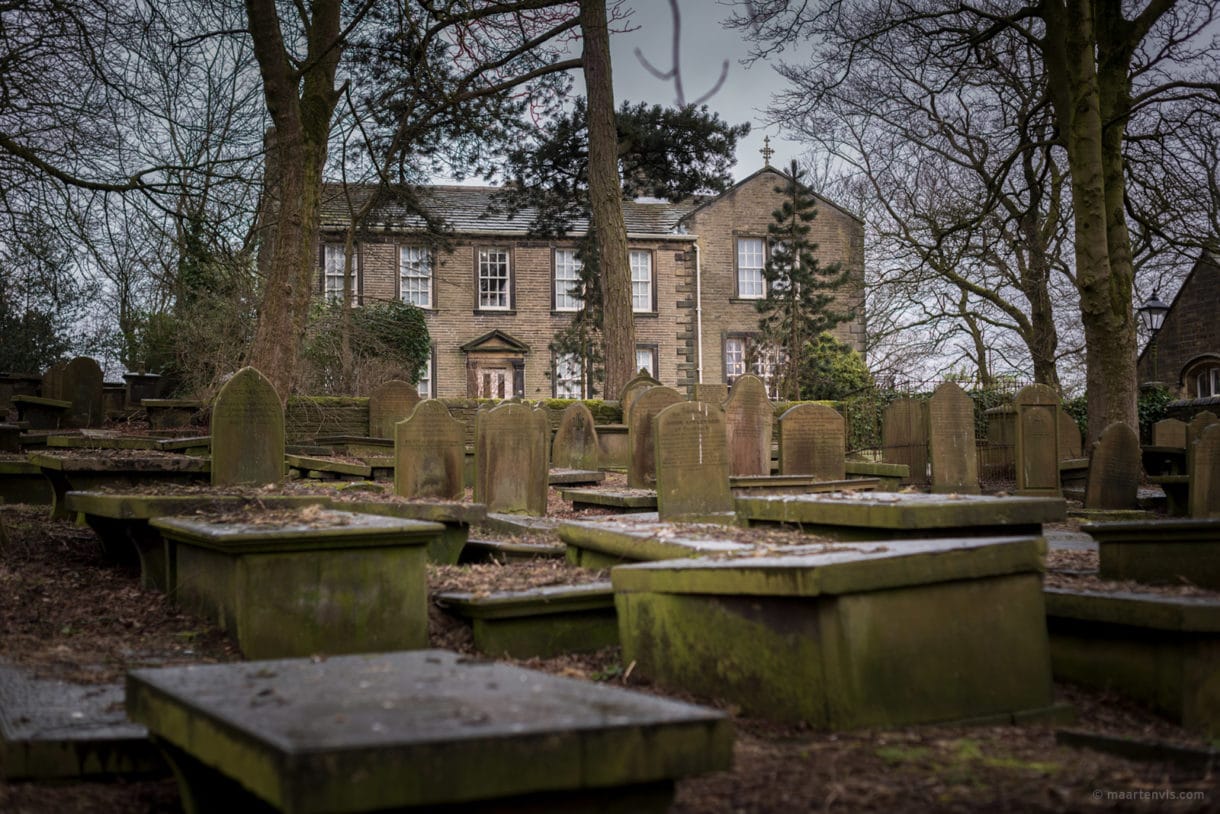 The Brontë Parsonage Museum is a must visit for Brontë fans and book lovers. Whether you prefer Emily Brontë's Wuthering Heights, Charlotte's Jane Eyre or Anne's Agnes Grey or The Tenant of Wildfell Hall, you will love every bit and corner of this special place. We learned that the museum houses the biggest collection of Brontëana (don't you just love that word!). So, apart from the rooms they used to eat, sleep and most importantly write in, you can check out lost of their parafernalia, handwritten manuscripts, letters, drawings, paintings and needlework. I knew their stories are amazing, but I never expected them to have so many talents.
What's even greater is that everything in the museum was either donated or loaned from all over the world. Apparently after the father of the three sisters died (they had sadly all died before him), the parsonage was sold and all belongings were either given to friends and servants or sold for high prices at auction, The fact that so many things are now back in the place where it all began is amazing.
Make sure to visit the meadow behind the house and the beautiful Haworth Cemetery in front of the house after the museum. None of the sisters is buried here, but you can visit the grave of their loyal servant Martha Brown. And in the meadow you can enjoy your picknick, the views, fresh air and a book, just like the Brontë sisters did.
Click here to read more about Haworth.