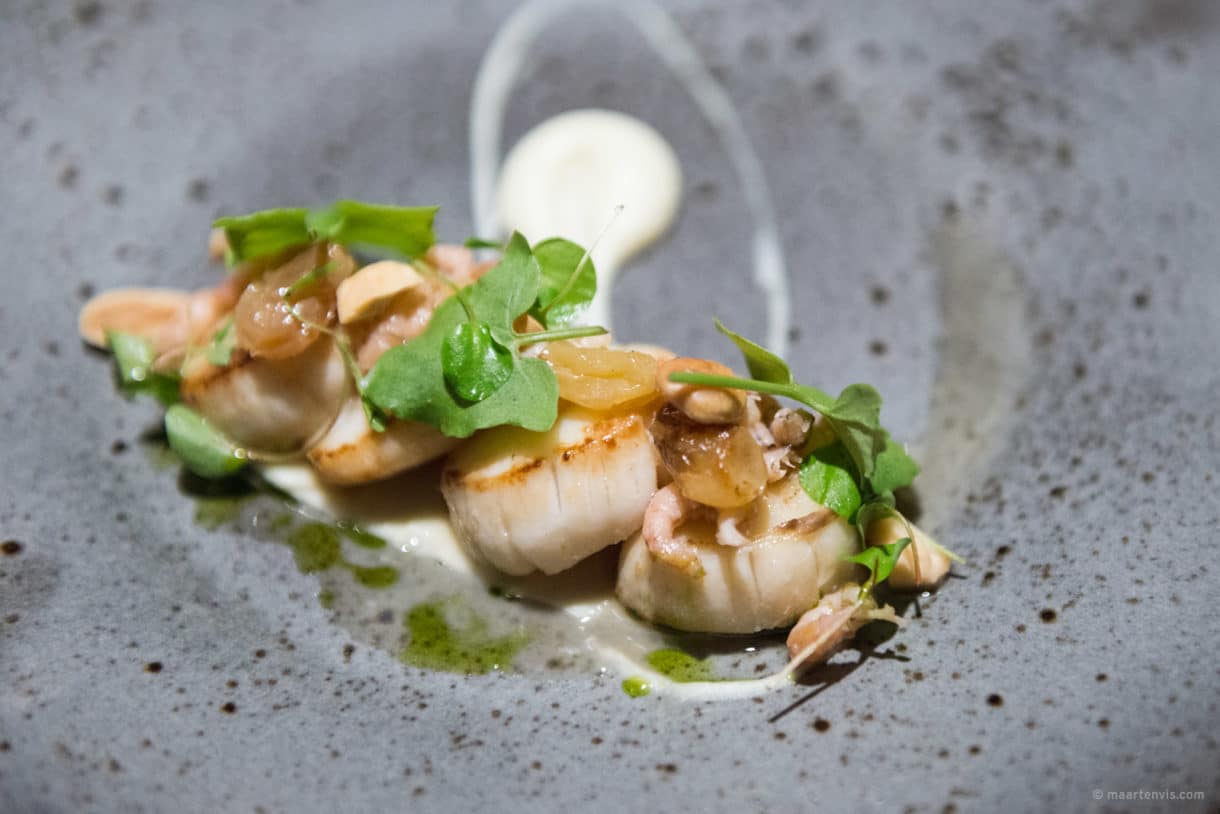 When we planned a dinner at The Old Stamp House in Ambleside we were not sure what to expect. Some dinners are just unforgettable. It may be the ambiance, the decor or the company, or…simply the food. The restaurant is hidden in a corner of a big building in the middle of Ambleside. You walk down a few steps and enter a chic yet cosy setting with just enough tables.
We were told the restaurant mainly serves local produce, or as they say on their website: Food inspired by Cumbria. Let me tell you: it was great. We are no experts in the food department, but we do know when something tastes extraordinary. And this definitely was extraordinary. Some things we had: Black pudding with cumberland sauce from the local butcher. Cheese with cumberland sauce, blackberries, citrus and herbs. Flatbread with homemade rye bread and merengue made of beetroot. West coast sea scallops with cauliflower puree and potted shrimps. And two types of asparangus with mushrooms and egg. If you are visiting the Lake District try to book a table here. It's the most rewarding thing after a long and strenuous hike.
P.S. Make sure to dress up a bit. Showing up all muddy after a hike is a no-go.