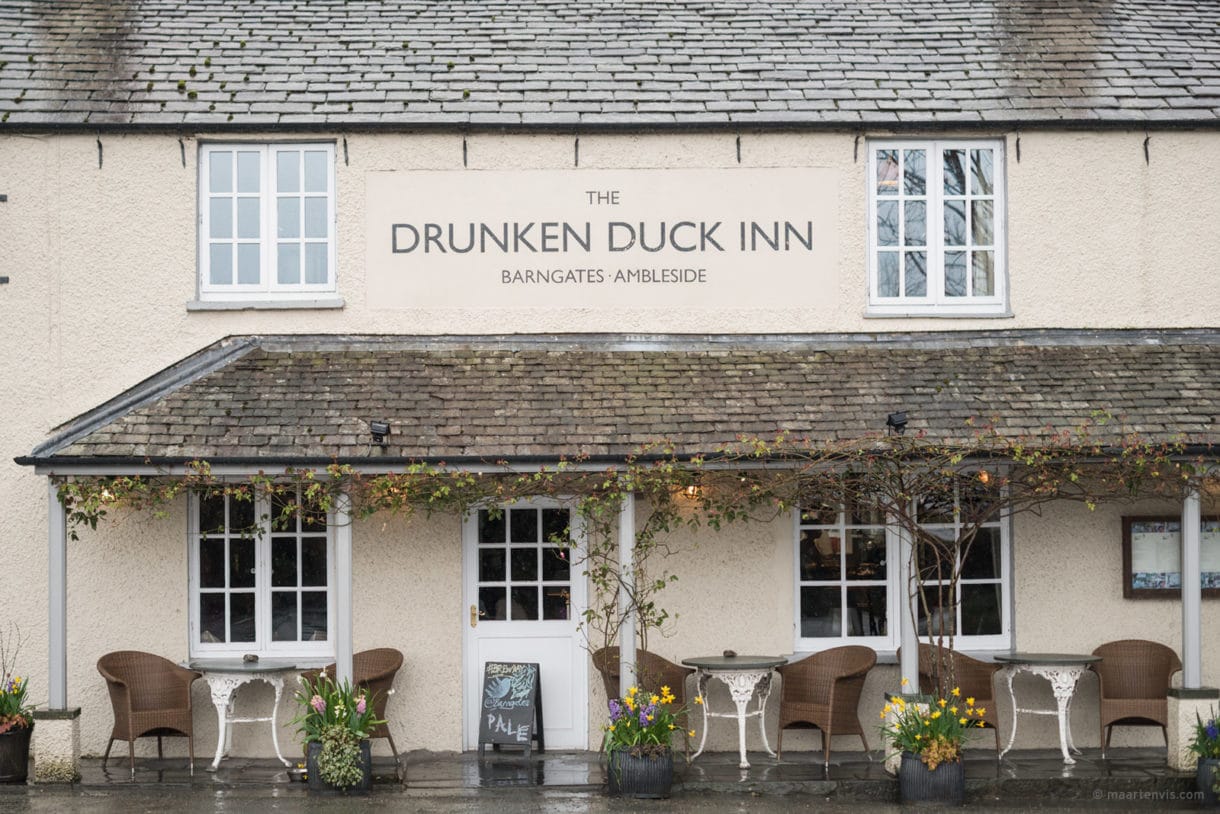 The Drunken Duck Inn is a must-visit when you're visiting the Lake District. Of course, nothing beats a warm cup of tea or a steaming bowl of soup after a long, cold, rainy hike. I remember reading about this place in a magazine a few years ago and I was thrilled when we stumbled upon this pub. In fact it's not really a pub, it's a restaurant and inn, with luxurious but cosy rooms and a delicious menu.
According to a local legend the landlady of the inn found her ducks lying on the road, thinking they were dead. She started to pluck them and prepare them for dinner, not knowing they were in fact very very drunk. Apparently a barrel of beer split open and leaked into the duck's feeding ditch. When she discovered the poor animals were still alive, she knitted them little vests (from local wool of course) so they stayed warm.
The interior is warm and cosy with lots of art, leather seats and a cracking fire. Also, don't forget to look up, the ceiling is decorated with hop flowers. We ordered a falafel burger, soup with bread and butter, a local beer and roasted peach for desert. Needless to say we wished we could go back for dinner that night! It really is the perfect place if you like an authentic ambiance in the middle of the country.
P.S. Check out this post for a beautiful hike. And read more about our Lake District trip here, here and here.