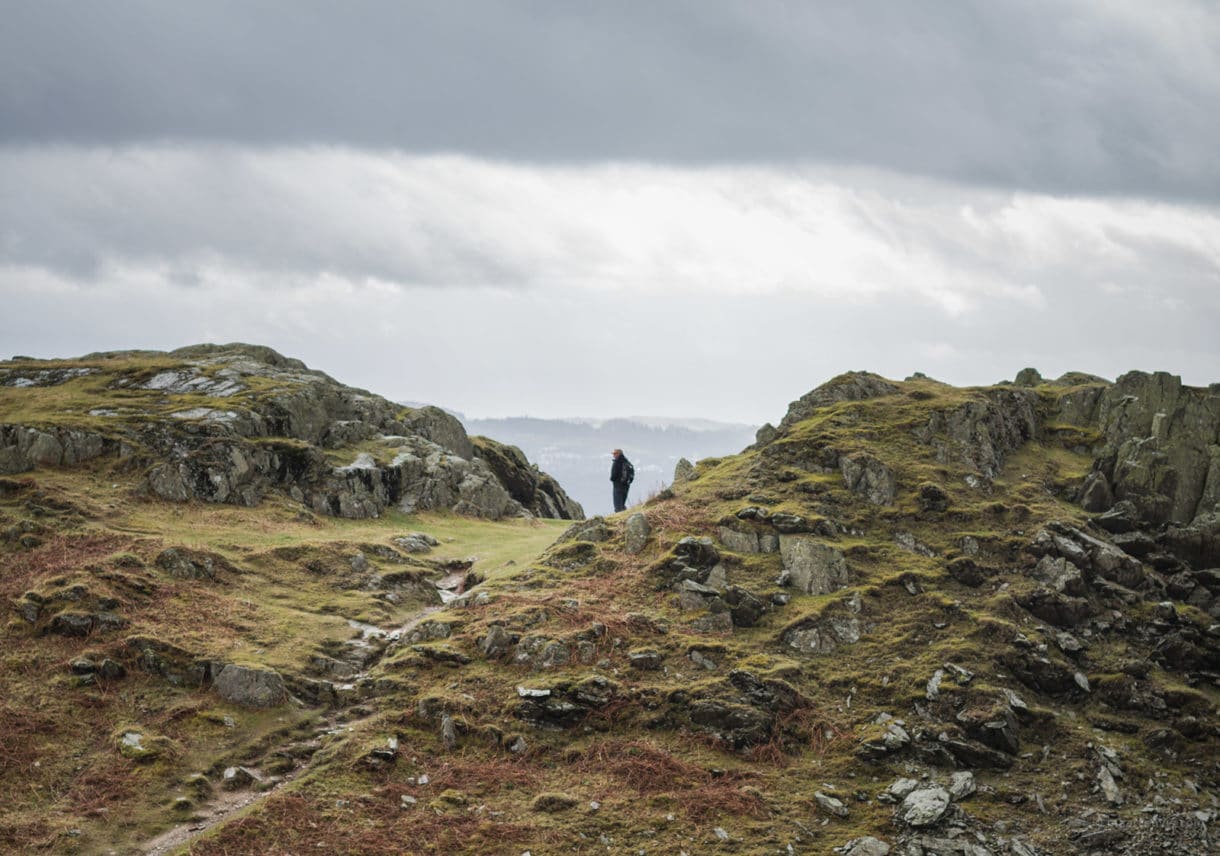 The great thing about Lake District hiking are the views. Wherever you are, no matter how high up you are, the views are always great. Of course, especially the ones you get at Lily Tarn, a small lake hidden away on top of the mountain – or the view from Loughrigg Fell and Terrace. We started our hike – guided by Kingsley from Icicle – in Ambleside. Kingsley turned out to be an ultra runner, so all we saw was his back for the rest of the day. From the centre of the village and after stocking up on Compeed, we climbed up to Lily Tarn, enjoyed the views towards the lake and continued our climb to Loughrigg Fell.
We descended on the other side of the mountain, all the way down from Loughrigg Terrace, again with amazing views. It was exactly at this moment that the sun started shining and the rain stopped for a few minutes. Enough to take some beautiful shots and sit down for a minute to enjoy the amazing scenery.
From the slippery stone steps we followed a little path towards a man-made cave called Rydal Cave (where they used to get roofing slate). After this we passed some bridges (some we had to climb because they were closed off after the floods) and followed Coffin Route back to Ambleside. This last bit – named after the final journey people used to make to St Oswalds Church in Grasmere – is fairly easy, but still beautiful.
It was raining almost 90% of the day, so by the time we reached out pub Mortal Man in Troutbeck we were soaked and really cold. Luckily the pub had a good hot chocolate, lunch and a big fire.