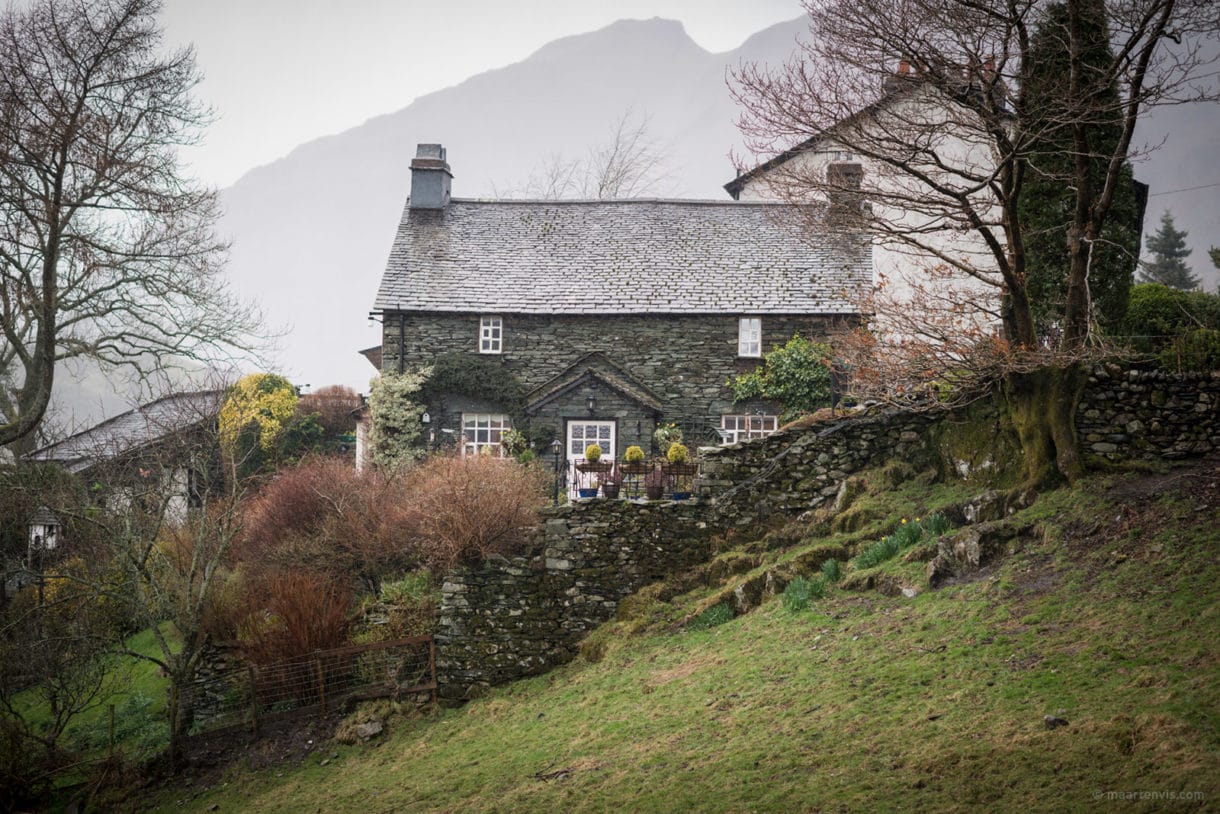 The Lake District is simply stunning. Obviously we knew that this trip was going to be perfect for us: We love hikes, we love nature and we don't mind a pub or two. Especially a gastropub where you'll get that great mix of ambiance and tasty food (more about one of those in the next post).
When we were visiting the area it was pouring rain. Really non-stop showers that even flooded some parts of the valley. Still…we loved it. It sort of added to the atmosphere, because the green looked even greener, the brown almost gold and well…that beer tasted even better when we were warming ourselves next to the fire in one of the local pubs.
I might have mentioned this before, I love the BBC show Escape to the Country. My mum and sisters love it too and every time we go on a hike or anything outdoorsy, we know that somewhere during the day you can expect a pic on WhatsApp with the title "Escape to the Country". Of course this trip was one big Escape to the Country, so lots of pictures were sent. Like the one above. A beautiful stone cottage we spotted while driving on a meandering, misty, little country road. It was worth getting all wet again to run out of the car and find a good spot to take this picture. (just like the one below…soaked I can tell you. But so worth it, cause the scenery of Tarn Hows is breathtaking.
Another thing we absolutely love: Farm Shops. Not only because the food is great and locally produced, but also because they always offer a great selection of souvenirs, like tableware, aprons, stuffed animals for the little ones and organic clothing and jewellery too. Low Sizergh Barn on the edge of the Lake District is a big and beautiful farm where you can have tea with scones or coffee to go and stock up on local produce.
Another great stop for gifts and snacks: the local supermarket Booths. Schedule at least an hour for this place and bring an extra suitcase. Seriously.
Check more Lake District and UK posts here, here and here.