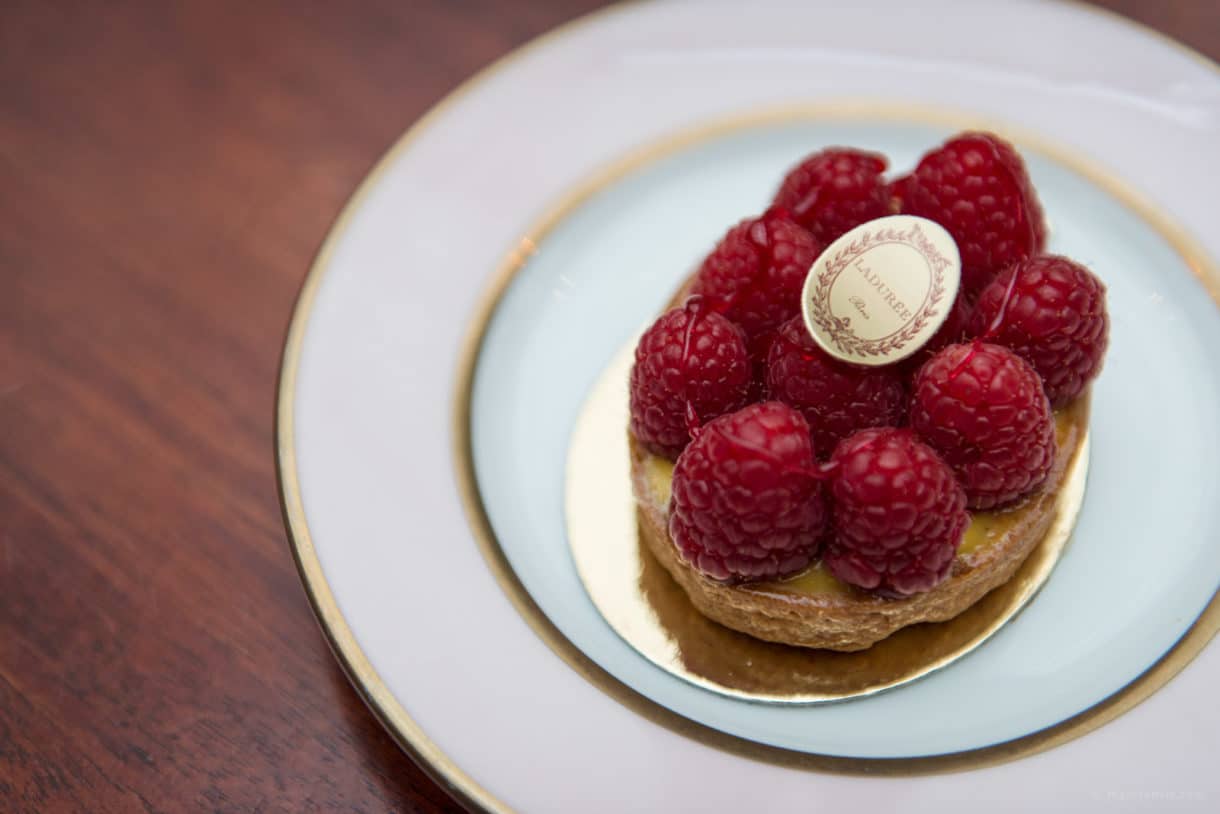 Paris is always a good idea. And first stop – even though slightly touristy – is lunch at Ladurée. I love the decor at the Laduree Bonaparte boutique in Le Marais. And if you visit a little after lunch the place is actually not that busy.
I always start with their violet tea and asparagus on toast and treat myself to one of their enormous selection of sweets. Of course they are known for their macarons in beautiful pastel colours and some with very exotic flavours, but I prefer one of their pastries. Like this one: a Rose & Raspberry Religieuse, an amazing cream puff pastry with a delicate rose flavour. Almost too beautiful to eat. Needless to say that we were high on sugar when we left and needed lost of strolling along the Seine to get back to normal. A perfect first afternoon in one of our favourite cities.
Check out the other pictures in our next post!