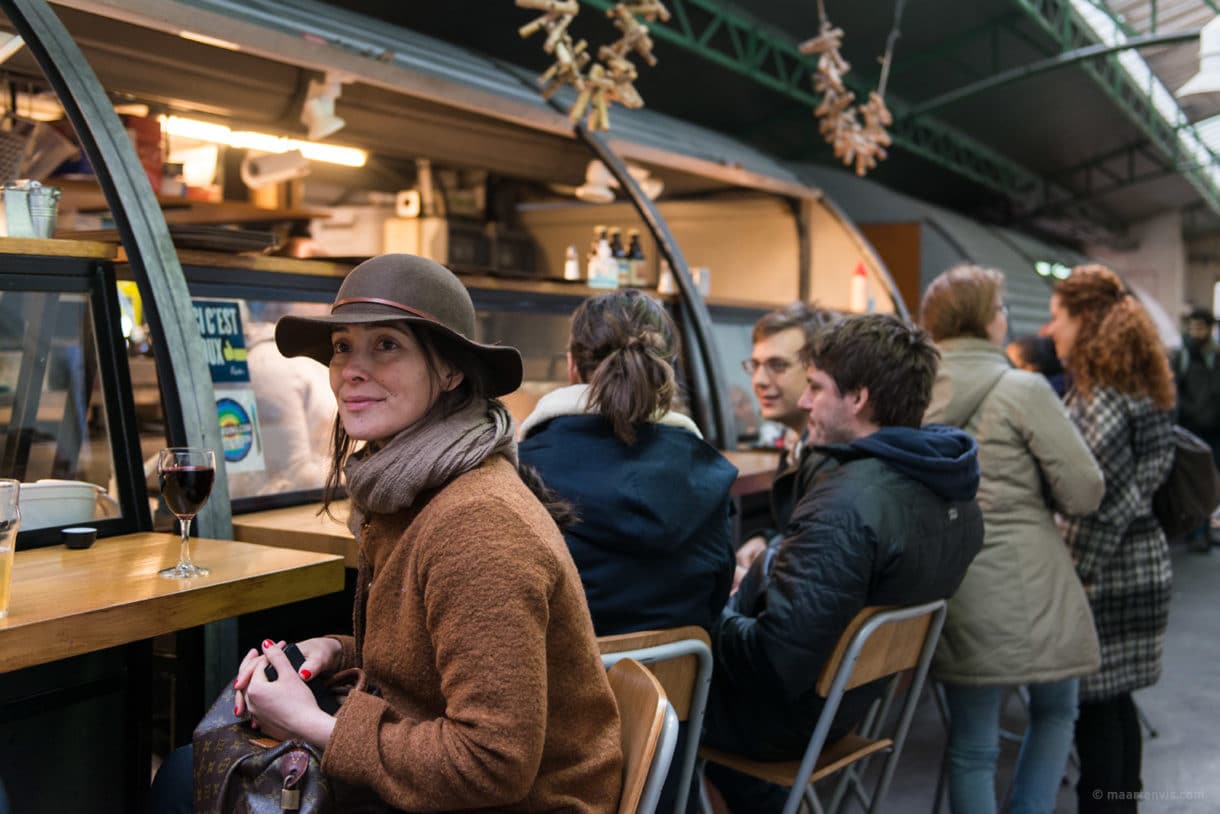 Food halls are a bit of a trend now. You probably know them: Big open spaces with lots of hip looking stalls selling matcha lattes, flammkuchen, vegan wraps etc. etc. Well, this market – Le Marché des Enfants Rouges – has been around since 1600 and serves the most amazing food.
It's called le Marché des Enfants Rouges and is situated in the middle of Le Marais. Some centuries ago there used to be an orphanage nearby with the children all dressed in the colour of charity, red.
It's the perfect location for a well deserved after-shopping-lunch. From burgers with fries, to delicious chocolate crepes (wait in line for those). Our favourite stall is the North African food stall in the back of the market. If the weather allows it you can enjoy your couscous, merguez sausages and local beer in a heated tent on the terrace outside.