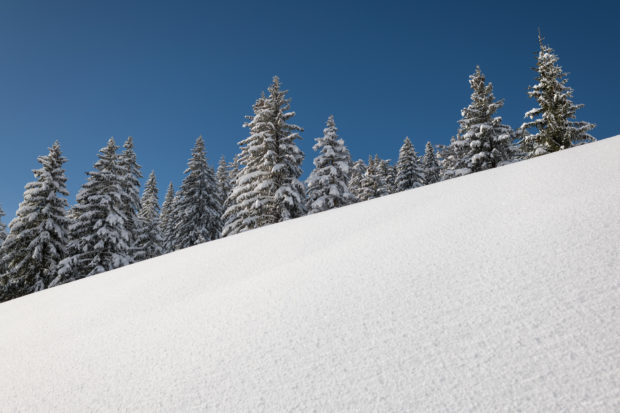 Avoriaz and Portes du Soleil Ski areas
The Avoriaz ski area is perfect for all levels of skiers. It is part of the gigantic Portes du Soleil area, which offers snow from December till March. You can plan a whole day without doing the same route twice. Whether you prefer the wide open blue slopes, routes through the woods or black slopes so steep you can't even see where they're going.
Through the Trees
The Avoriaz ski area is above all a family friendly area with most areas accessible for debutant skiers as well. We loved to ski down through Avoriaz, take the Tour elevator up and ski down all the way through the trees to Ardent. Really, with fresh snow, blue skies and a warming sun this was heaven. Then we took three elevators up to the top (the Lechères was my favourite. The views when you are lifted above the trees and "fly" over glistening streams and snowy fields…wow) ending on top of the Point de Mossettes. Then it's one wide open panorama with breathtaking views over the valley. All white. All amazingly beautiful.
There's Drinks at the End
But like we said, there is so much to offer for everyone. You can do day long tours through France and Switzerland, or make a fool of yourself do cool tricks in the fun parks all day. And knowing that there's a hot chocolate (or a cold beer) waiting for you somewhere down there makes spending a day outside in the fresh mountain air even more of a gift.
We can't wait to visit again next year!