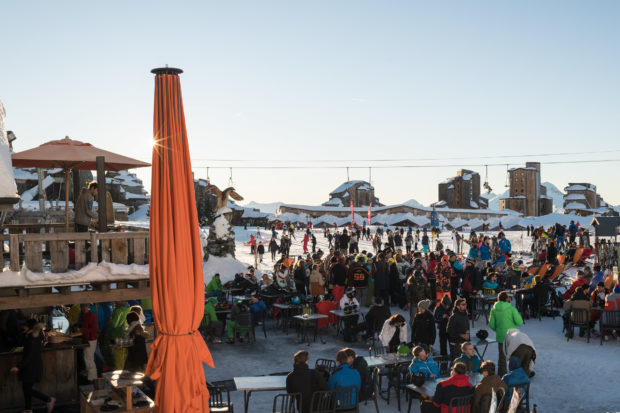 It's always Christmas in Avoriaz
A skiing holiday is something special and we absolutely love it. The combination of snow, blue skies, being outside all day and then going to bed exhausted at eight thirty make it very different from any other holiday.
This year, we traveled to Avoriaz in France, a super cute and charming village. The buildings are all made of wood and the streets are car free. So you can imagine it looks amazing. Even better, the only way of transport is by horse and sleigh. With everything covered in white with sleighs passing you by with little bells, it all feels very Christmassy.
Avoriaz is great for all ages
Avoriaz is perfect for just about everyone. It's great for couples, because it's super romantic. Lighted trees all around the village make an after dinner stroll the ultimate thing to do. And it's nice for groups, because there's enough bars and cafes to enjoy a well deserved après-ski drink. But it's best for families. In the middle of the village you'll find a skiing school where little ones, from age 4, can learn to ski. Our girl's lessons started at 9:30 and ended at 12, so that gave us a full morning of skiing and even enough time to enjoy a coffee in the morning sun along the way.
We were lucky, as it snowed a lot in the weeks before we arrived. And when we there we were treated to blue skies almost every day. That combined with lots of crepes, spaghetti bolo, raclette, cheese fondue, beer and red wine made it ski holiday perfection!

SaveSaveSaveSave
SaveSave
SaveSave