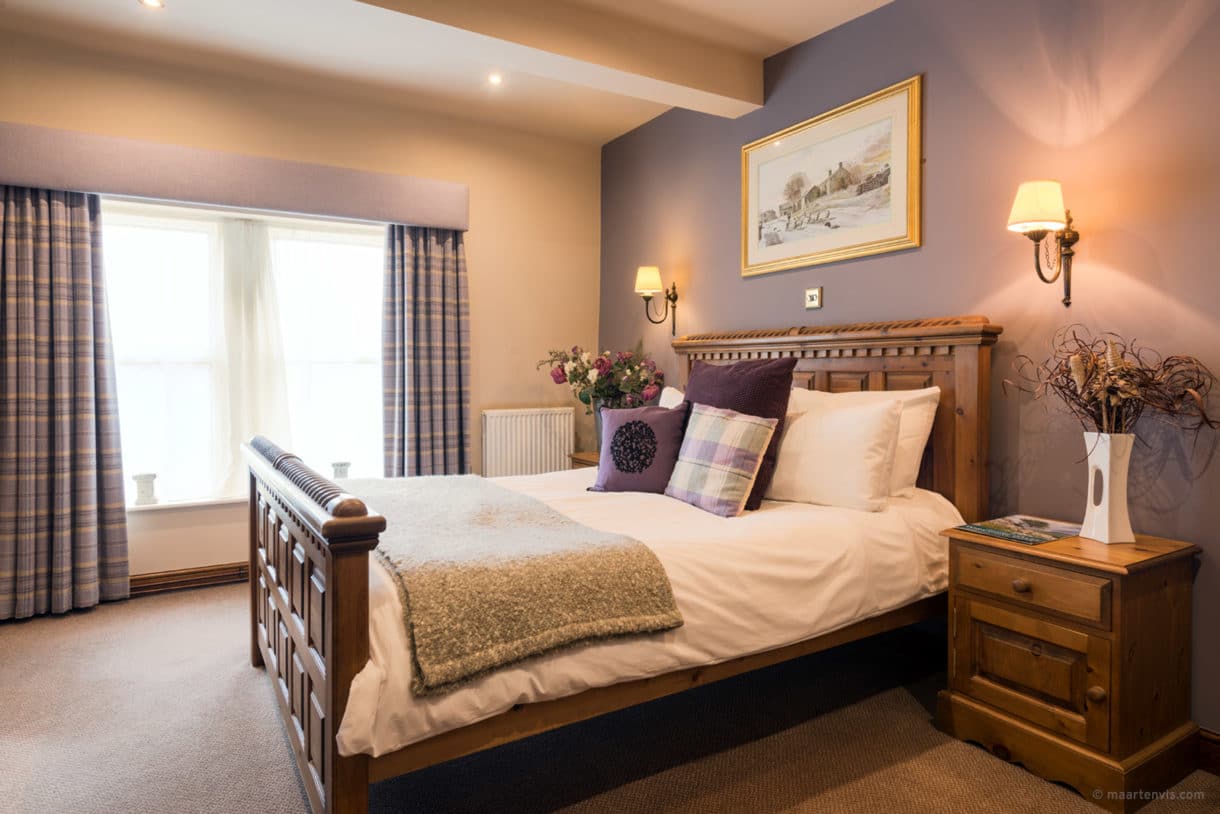 Sleeping above the Fleece Inn was a dream come true for us. I mean, it's really just perfect: staying above a pub. You can have dinner (we enjoyed home made fries and a tasty vegetarian pastry), enjoy drinks (the local Timothy Taylor's was our favourite and apparently Madonna loves it too!) and literally had to only take 10 steps up the stairs to roll into bed.
We loved the decor of the rooms at the Fleece Inn, with woollen plaids and a huge wooden bed. But best of this pub was its location: right in the middle of Main Street. It's a short walk from here to the Brontë parsonage and all the other restaurants and shops.
P.S. Make sure to book the Brontë suite to add to your literary stay…
Click here for more Escapes to the country.