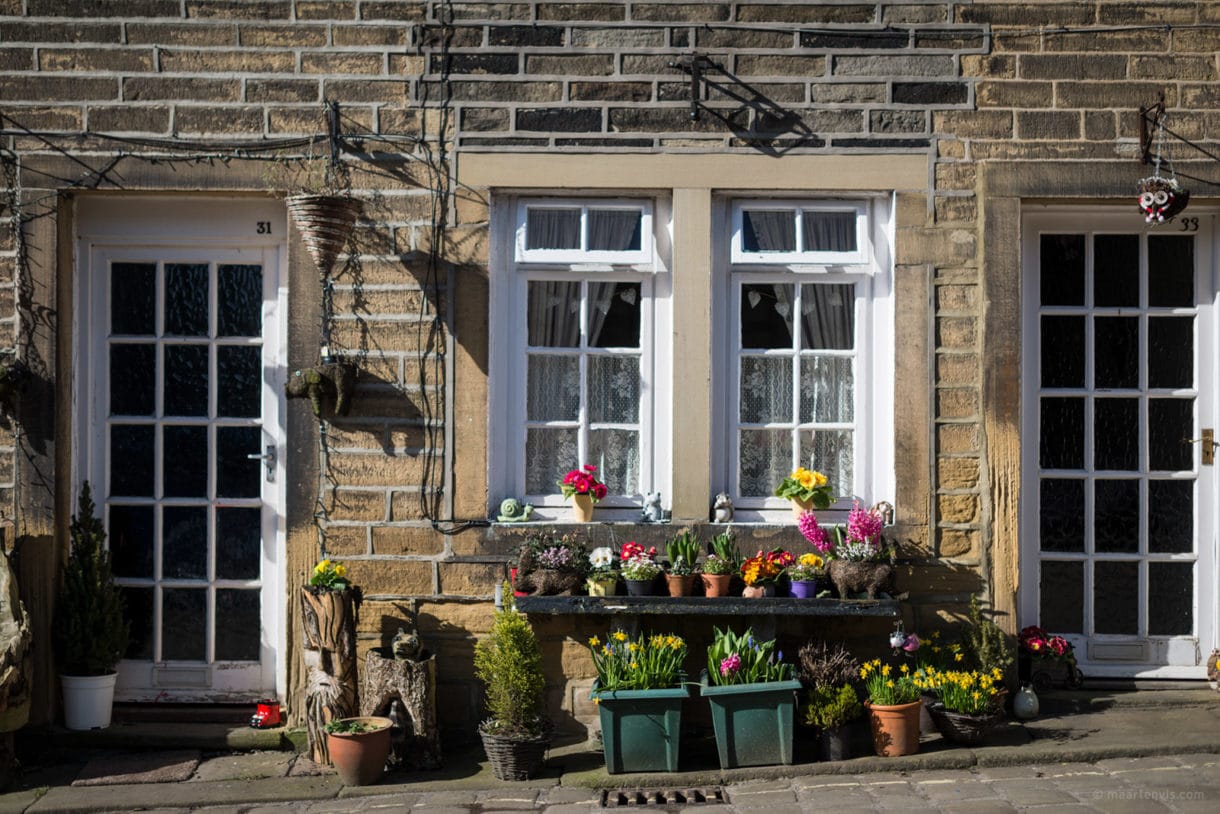 Visiting Haworth Yorkshire had been on our list for a while. Haworth is a typically English quaint little village, but for Brontë fans it has a lot more meaning. Mainly, because in the village you can visit the parsonage where they grew up in (and wrote most of their work), now a Brontë museum. More about that interesting place tomorrow.
We were lucky enough to visit Haworth last spring and as an avid reader I could not wait to see it. To add to the English experience we stayed in a pub room in the Fleece Inn for our first night (also, more about this place later) and hired a guide from Brontë Walks, who could tell us everything about the region. When I say everything, I really mean everything. His name is Johnnie Briggs and if you have the opportunity to spend a day with him, do it! He told us about the houses, the history of Haworth (apparently during the Brontë sisters' lives here, the village had no running water and an open sewer, making life expectancy not very high), the development of the moors (more about that later) and the most beautiful hikes you can do.
Haworth is beautiful: especially Main Street is picture perfect with traditional stone houses and a steep cobbled road. It's got cute little book stores, souvenir shops, tea rooms, a pub with rooms to stay and a lovely sweet shop right on top of the hill – where you can treat yourself to lakrits and chocolates filled with ginger. Make sure to enjoy this while standing on the top of the hill, so you can take in the beautiful surrounding background of purple, red and brown moors.
In our next posts we will tell you all about the beautiful hikes you can do in this area and the perfect places for a romantic break. Stay tuned!
Click here to read other posts about trips to the UK.