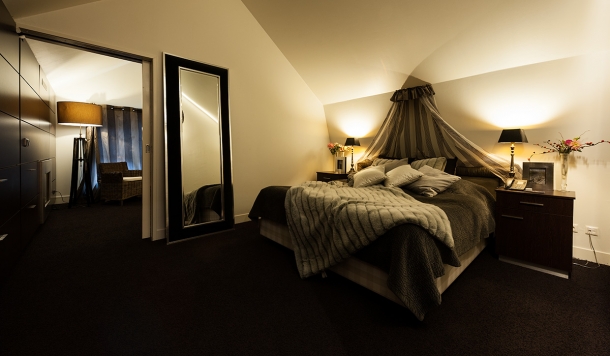 We told you before, The Netherlands is just as pretty as India, America, Ireland and Iceland. Different of course, but just as beautiful. Especially the Wadden Islands, a favorite area of ours. This time we visited Vlieland, where we stayed in the award winning Badhotel Bruin, a cute, homely, but luxurious hotel in the centre of the only village Vlieland has. The hotel has a spa, a haute cuisine restaurant, a lounge area, a fireplace and a cute bistro style lunch spot.
You probably know that it rains a lot in The Netherlands, so this place makes it easy to stay in with a good book and a glass of red wine. Our room (the bridal suite) was amazing! It was bigger than our apartment in Amsterdam and decorated with soft grey tones, an extra large Hästens bed with huge pillows and a gigantic bubble bath. We never had an official honeymoon (keep postponing it) but this came pretty close!
If it is dry and sunny outside, make sure to rent some bikes and explore this small island, which is full of surprises. I loved the path close to the sea and the heavy dune rides that meander through the grass. More about that soon!