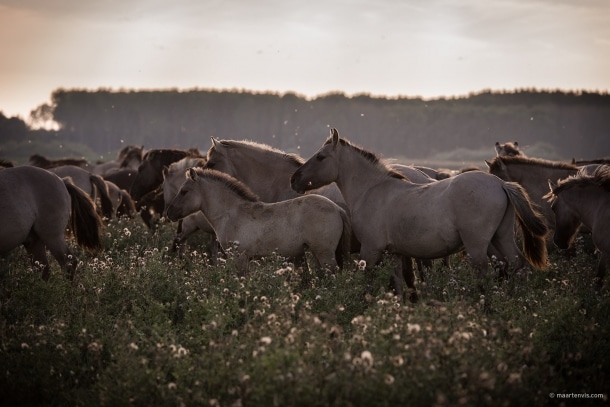 This year we traveled from the Arctic Circle to the equator and back and even while I'm writing this, we're in the middle of a very long trip far away from home.
But, sometimes you don't need to go far for beautiful scenery. Last month we were invited by Swarovski Optik to go on a special tour at the Oostervaardersplassen with Ruben Smit, director of the Dutch movie De Nieuwe Wildernis. The main goal of the tour was to spot deer during their mating season, but since it was a little too early for this they were still quite far away. Luckily the Swarovski binoculars are super sharp, so we could still spy on them from afar.
What impressed us even most were the hundreds of Koniks Horses (More than 1150 of these type of horses live in the wild in this area). They look so strong and beautiful! Our day couldn't end better with a beautiful sunset near the new visitor centre at the entrance.
If you're visiting The Netherlands anytime soon, make sure to visit this area or one of the other beautiful National Parks of The Netherlands.