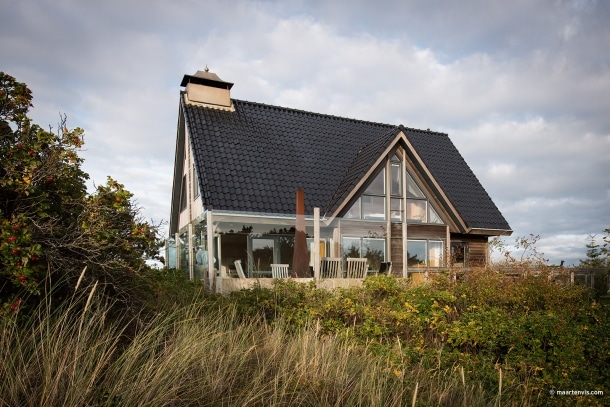 If you follow our blog you know we love Vlieland, one of the 5 Wadden islands. So what better way to spend a family vacation in one of the beautiful beach houses on the quiet side of this tiny island. If you take the ferry and rent a bike across the harbor, it will only take you 10 minutes to cycle to the other side. Here you'll find beautiful wooden houses in green, blue and Nantucket-grey, all fitting perfectly in the sandy landscape. Some have beautiful names too and don't be surprised if you catch yourself daydreaming about buying a beach cottage, spending summers with friends and family and winters writing a novel. Ah!
We choose a beautiful wooden house called Villa Vlieland (on the island it is known as Sam Sam) in between the woods and dunes with a large familykitchen, open deck terrace (with an outdoor bbq and fireplace), sauna and lots of bedrooms. It was only a short walk to the beach and close to all the major cycling paths. The bedrooms all had different colour themes and beautiful dune views. And with the fire lit at night, you don't even feel like leaving the house.
Tip: Not only your luggage will be dropped off at your holiday home on the island, if you send an email to the local supermarket they will deliver your groceries, wine and beer in your kitchen. Perfection! And if you're looking for a beach house somewhere else, check Aan Zee for options all over the country.