A Great Addition to the Hugo de Groot Neighbourhood
We love to try and test new places in Amsterdam, but it gets even better when there's something new right around the corner. I'm talking about Morgan & Mees, a restaurant (they serve breakfast and lunch too) and bar. We love the stylish, but simple interior, the beautiful windows, open kitchen and the artwork on the wall. The conservatory with its high beamed ceiling is probably our favourite spot to sip on a herbal tea and read a magazine. And contrary to all the uberhip places that you see popping up everywhere, their menu is solid and simple. We've only been here for lunch so far and we loved our sandwiches: one with Old Amsterdam cheese, tomato chutney and green salad, the other with a peppery BBQ chicken, but we will definitely be back to try the restaurant at night.
Oh and wait. The best is yet to come. This place has a big and beautiful terrace that will open this spring. And just when we were leaving we found out that it's a hotel too! More about that soon.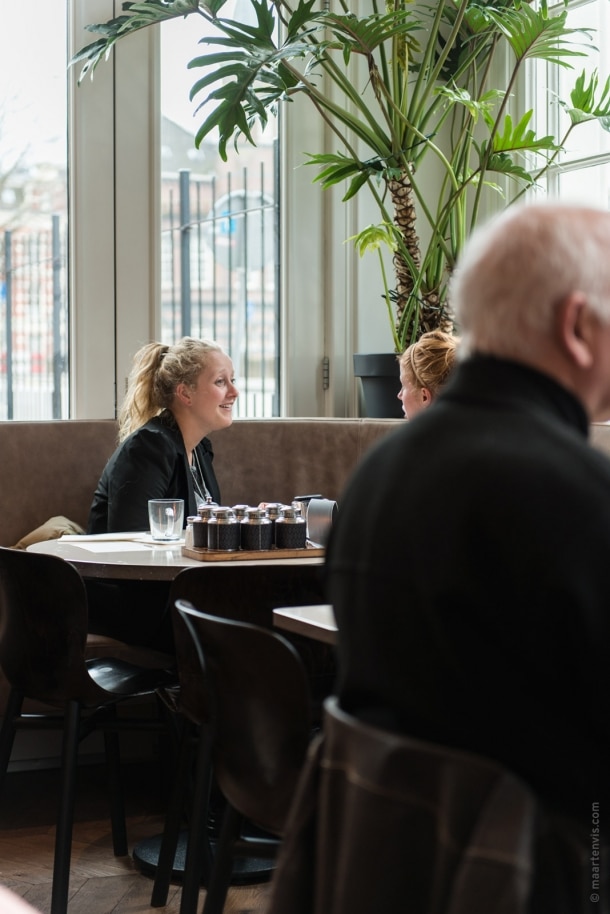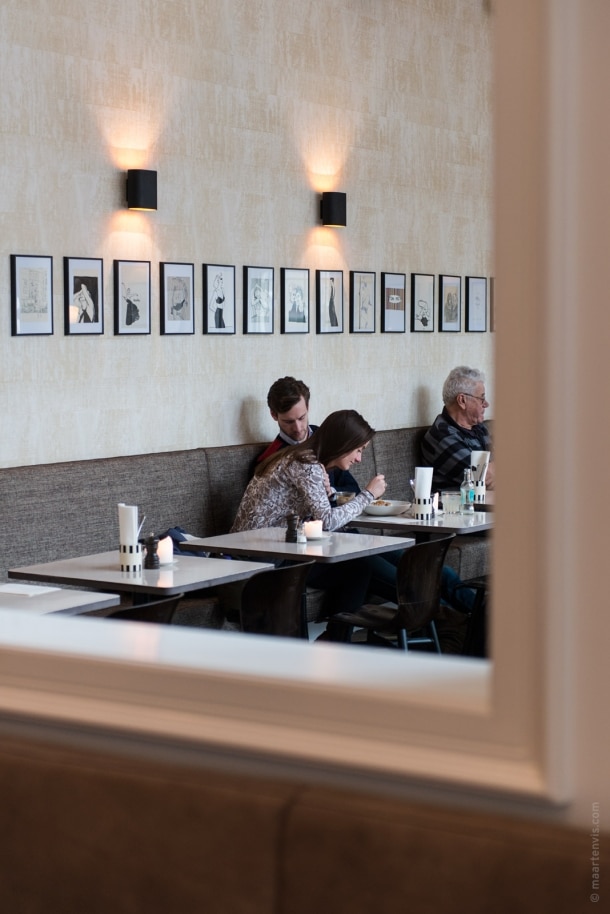 Morgan & Mees | Tweede Hugo de Grootstraat 2-6 | 1052 LC Amsterdam, The Netherlands | +31 (0)20 2334930