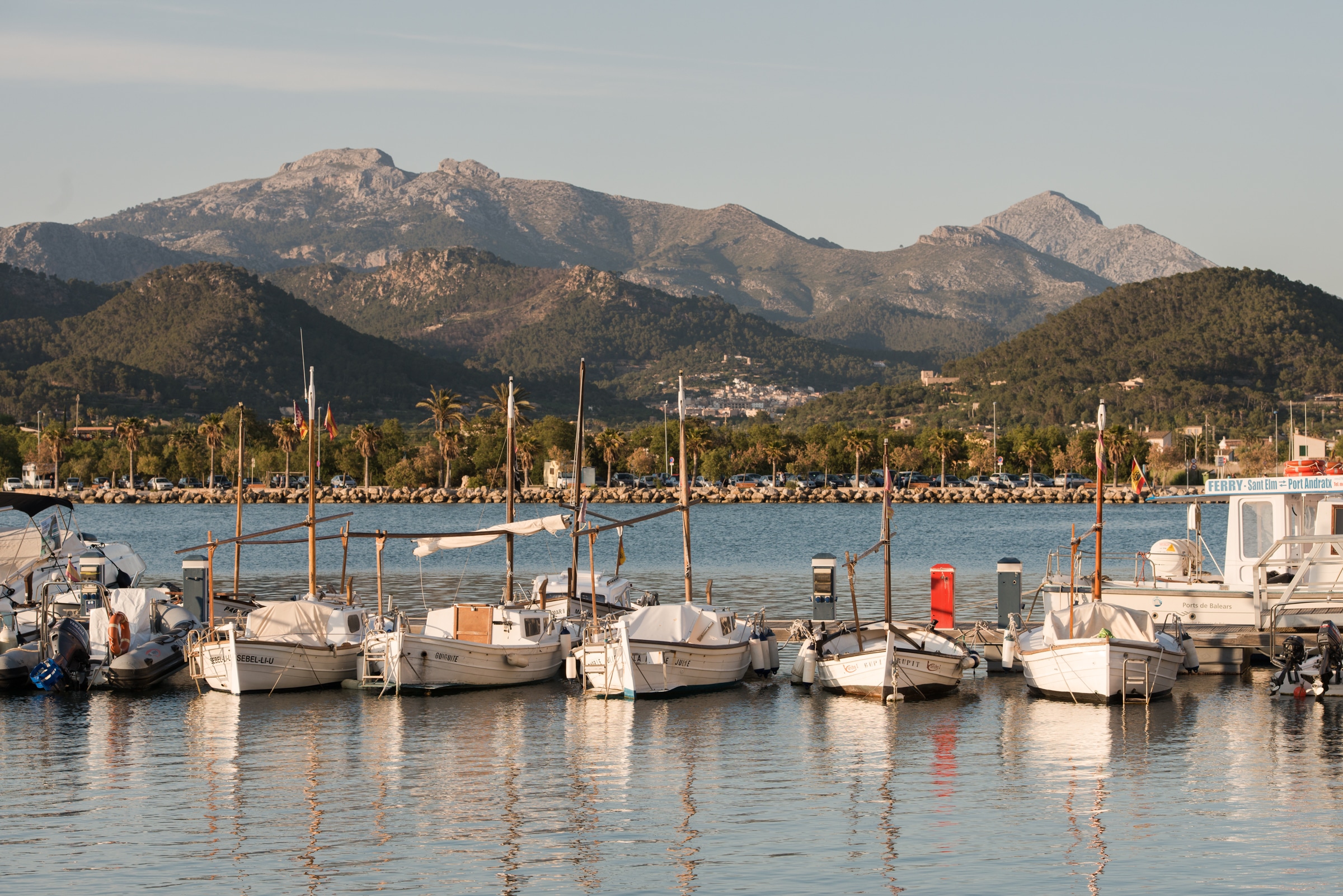 I fell in love with Port d'Andratx the first time I visited. The views, the boats and the light…it's all amazing. above all, this place has one of the most beautiful sunsets we've ever seen. (ok, this one wasn't bad either…).
Here are some of our favourites of the port:
Breakfast is best enjoyed at the village bakery La Consigna. The place is celebrating it's 30th birthday this year, so they know how to bake! We always go here for breakfast or brunch. They serve delicious sandwiches, eggs any style and have very yum cakes, pies and cookies. I love their mini doughnuts and of course you have to try the typical Mallorcan pastry Enseimada.
Even though a little touristy, there are some cute shops in the harbour. My first stop: the magazine shop. Spanish magazines always come with the best gifts in summer. Then there are great boutiques for Spanish sandals, espadrilles, hats and kaftans. Also amazing: the stone shop close to the church a little higher up in the village. Each holiday I buy a little something here and it's great for gifts too.
You can make some nice walks around the harbour. A favourite of course is the walk towards the lighthouse. Make sure you are back before sunset though, the view from the harbour with the lighthouse in front of it is picture perfect. If you leave the main parking place of the village and you look right you will see some small boats. This used to be the main part of the port. Can you imagine? If you take the first right from the parking place and another right into the countryside you will pass fields filled with flowers. After about 1 km you will pass a nice little farm shop where you can buy fresh vegetables and flowers.
The port is perfect for couples and families. For pizza go to Osteria da Sandro. We also love restaurants in the harbour for the view we mentioned above. And for great local fish dishes visit Galicia.
Last but not least: desert has to be ice cream of course! Cherry-chocolate is my favourite at the Capri ice cream parlour. They make their own ice cream and during the high season you have to stand in line!
Enjoy!