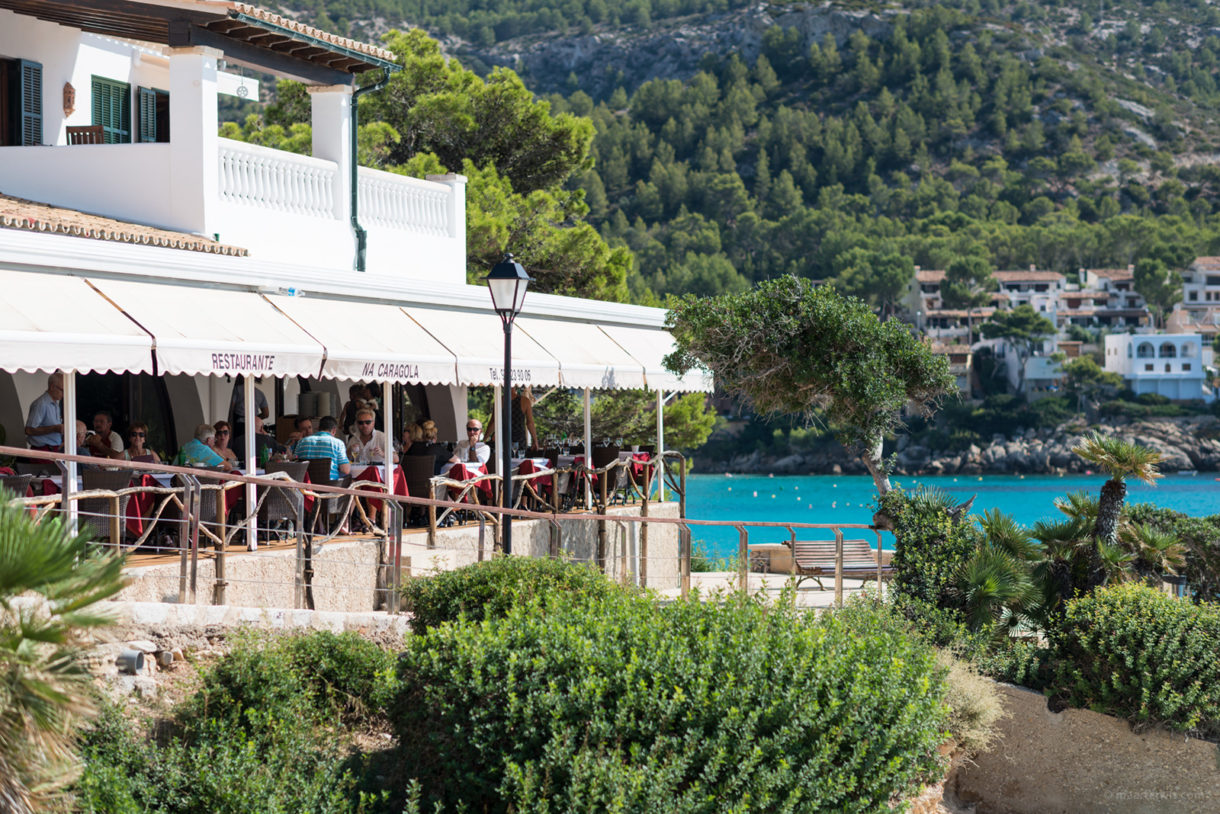 Some restaurants are great because of the food they serve. Then there are some where the food might be so-so, but the view is totally worth visiting. And then there are restaurants that are nice because of their location. Well, the Na Caragola restaurant in San Telmo, Mallorca has it all. The food is good, the view fantastic and after a long day of boating, it's the first thing you see when entering the harbour.
The paella is good and a nice dish to share with friends or family, but the restaurant serves great non-fish dishes as well, like salads or grilled green asparagus. For desert: the authentic local almond cake with ice cream of course. Enjoy!
P.S.1: You don't need a boat to get here. You can also take the car and park in San Telmo.
P.S. 2: The starting point of a beautiful hike is nearby. It goes to a ruined Trappist monastery and takes you through beautiful woodland, close to hidden beaches and high up the mountains with amazing views.
P.S. 3: You can also take the Margarita ferry to the small island of Dragonera in San Telmo. Again, amazing hikes, which make dinner of lunch at this restaurant even more of a reward.