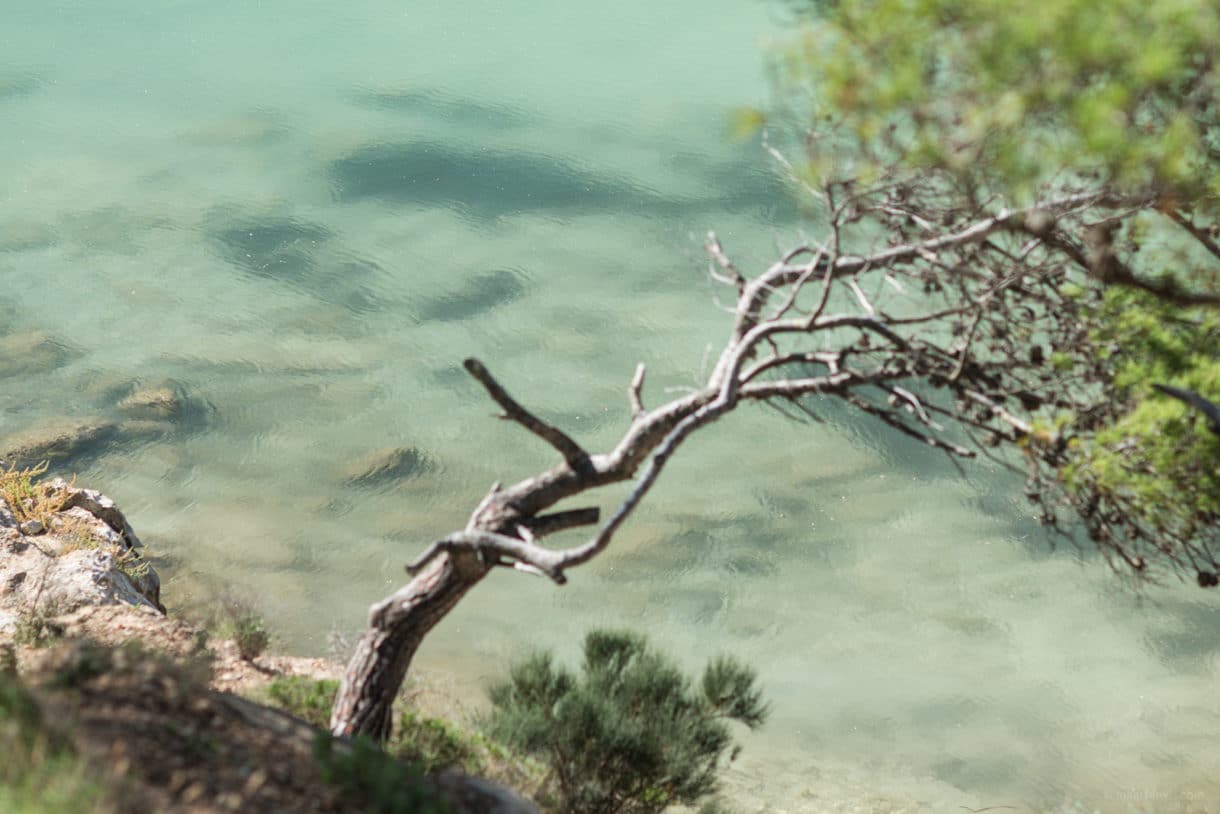 Cap Falcó: a perfect beach in a small bay
Some beaches are just perfect: not too big, not too small. Surrounded by rocks, so you get that nice and secluded feel. And with lots of pine trees that add to that typical holiday smell, a mixture of sea, salt, paella and sunscreen. Oh and one more thing that makes a beach a hot spot: the water is super super turquoise. Cap Falcó on Mallorca is one of those beaches. And even though it used to be really quiet a few years ago, more and more people have discovered the beauty of this place. There's a hut selling snacks and drinks and you can rent a bed and parasol if you like. During the high season you can get a massage and buy a pareo from one of the Spanish girls dancing between the sunbeds showing off their ware.
Cap Falcó is family friendly too. Since the water is quite shallow, toddlers can easily walk the first few meters into the water. Another plus: the trees provide enough shade for those who forgot their parasol.
How to get there? Follow the signs to Magaluf and from there the narrow winding roads through the forest take you to the beach. (I could explain the exact route here, but everybody has GPS, right?) All I can say is that it's well worth the trip!
P.S. 1: The beach shack sells a lot, but we always prefer to bring our own picknick. Sandwiched from our favourite local bakery La Consigna in Port d'Andratx for example and cookies and nuts to snack on in the afternoon. We usually go to the organic supermarket Veritas where you can scoop your favourite nuts and seeds from large barrels.
P.S. Mallorca has lots of beautiful beaches. Like this one here, where you'll have to make a beautiful hike first to get there. Or this one, pretty amazing too, right in the middle of a National Park. Or – my favourites – the ones you can really only reach by boat, like this one. Enjoy!