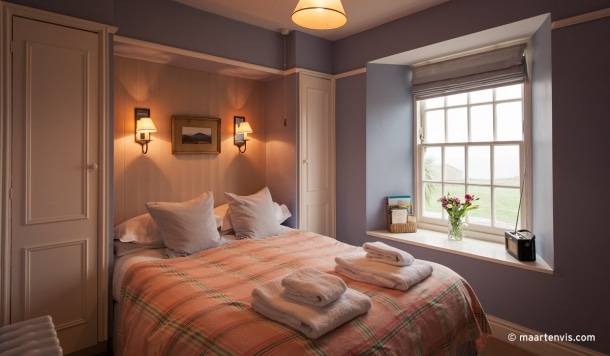 I.Want. To. Live. Here. Or at least come back here every year for an extended period, read books, wander around and eat that delicious chocolate cheesecake for breakfast, lunch and dinner. This Cornwall treasure, The Gurnard's Head, is run by Charles – the type of country man you wish to run into (think: Gerard Butler meets Van Morrison in his younger years) – who together with his family owns The Gurnard's Head, The Old Coastguard hotel in Mousehole and another inn in Wales.
The pub is said to be a literary hub and if you're lucky you might run into one of the great writers or poets of our time. Many of whom have houses in the area. Not a real surprise if you think about it; the salty sea air, rough hills and stone cottages are the perfect decor for Pilcher, Maurier or Christie even.
During the low season they have great deals on romantic weekend breaks. Pack your Hunter boots, favorite classics and warmest knits and this will be one of those weekends you'll never want to be over. In fact, you might decide to stay, move in and finally write that bestseller.