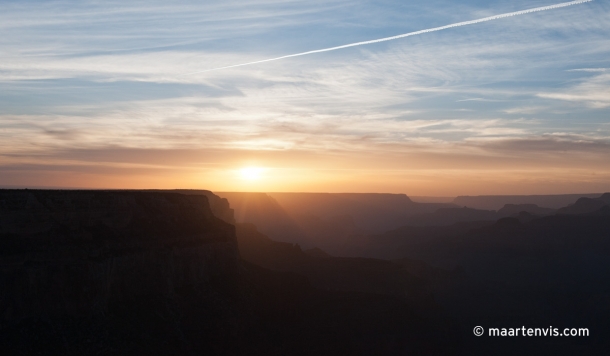 Some places are so amazing, you have to pinch yourself to truly believe what you're seeing. Grand Canyon is such a place. It's so huge, so big, so gigantic, so..uhm…Grand that it almost looks unearthly. Or maybe that is exactly what it is.
Many hikes start on the top of the rim and take you down to the river (if you can make it in one day or camp for the night) or somewhere halfway. With the changing light and paths turning in every direction there are a thousand "Ooh" and "Aah" moments, something the rangers anticipated already, as you can see in the picture.If you're lucky you will spot two things: Heinrich the ranger from Germany and a gigantic condor. Both are very special and quite rare.
End your day at one of the sunset points – another out-of-this-world sight – with wine and crisps. Again: "Ooh!" and "Aah!