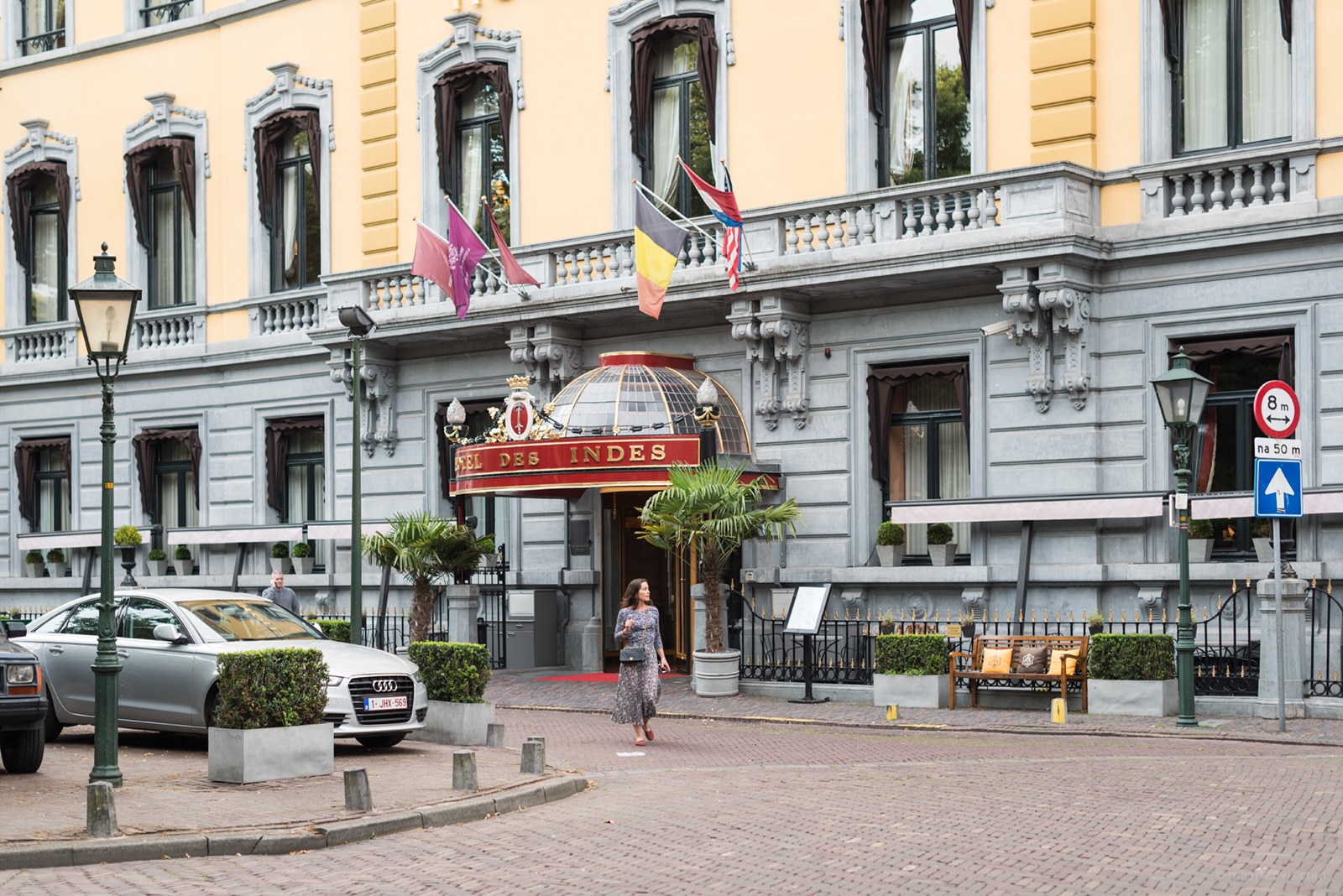 Hotel des Indes in The Hague is one of those places you have to visit at least once in your life. Part of my family is from The Hague, so we visited this area a lot, but somehow we never actually went inside.
Hotel des Indes is a beautiful historic hotel. The building was originally built as a stately home for – breathe in….- Willem D.A.M. Baron van Brienen van de Groote Lindt en Dortsmunde – and breathe out, wow what a name! Willem was a rich guy whose parents were very successful merchants. He owned a large estate in the country, but wished to be more central, so he could invite his friends and throw lots of parties. The building had a huge ball room, a courtyard and even some stables.
After he passed away his son sold the hotel to a family, who turned it into the hotel it still is today. Of course some things changed: the garden is now a restaurant and you can no longer enter with horse and carriage.
We stayed in one of the suites overlooking the Lange Voorhout promenade, a beautiful lane that's perfect for pre-dinner-gallevanting. If you're not staying at the hotel, go for breakfast instead (those pancakes!) or book one of the famous afternoon teas. Drinks before dinner in the bar will work too.
After you've wandered through all the amazing ball rooms upstairs it's time to head outside, take a left and stroll through the Denneweg. A street that's filled with antique stores, stand-alone boutiques and cute bistros. Like Walter Benedict, where we had a very tasty lunch before we visited the Panorama Mesdag museum, which is a must see and something you won't forget easily.
Enjoy!