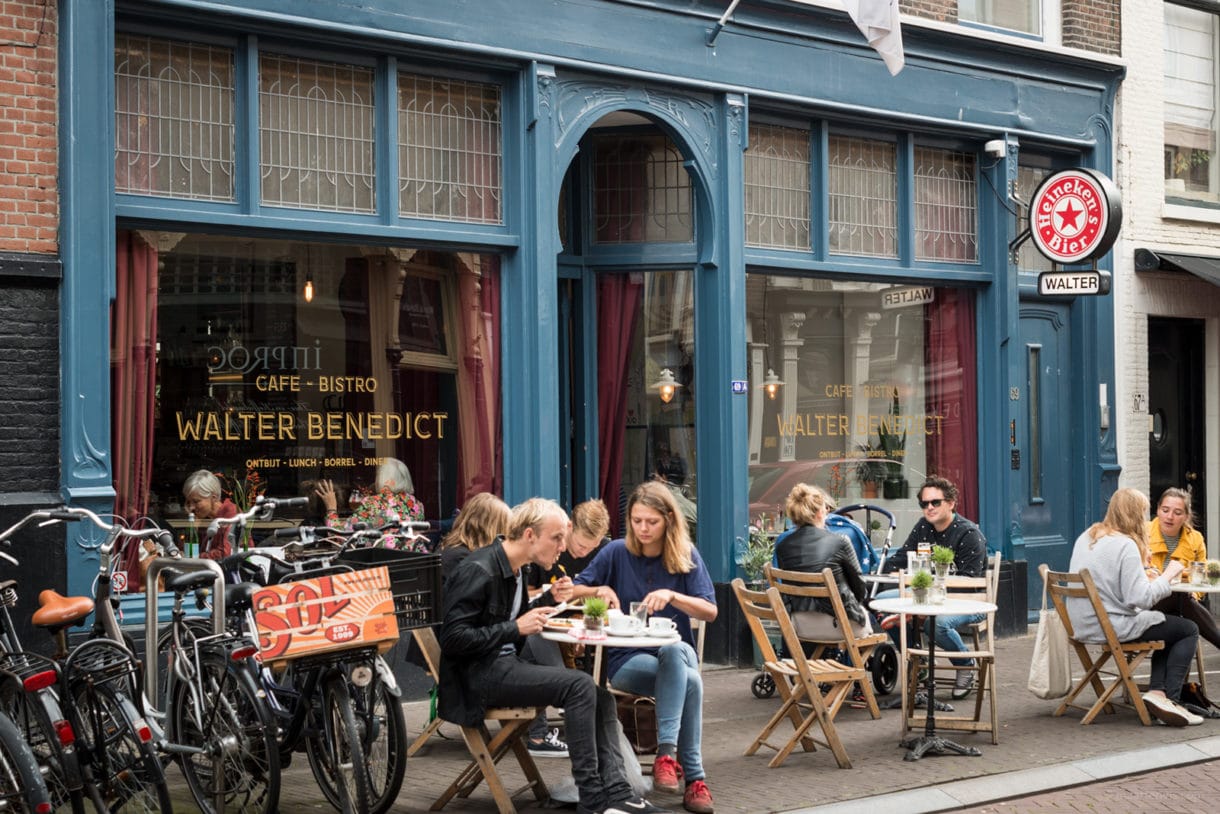 Next stop in The Hague: Walter Benedict. Last post we told you all about our amazing stay in the Hotel des Indes in The Hague. That hotel is fantastic, its location is not bad either. It's close to one of the most quaint streets of The Hague: the Dennenweg, where you'll find lots of cute shops, boutiques, antique stores and bistros. Like Walter Benedict, a French style bistro with a beautiful interior – very pinterestworthy with those brick walls – and a menu that makes you want to revisit this place again and again.
We ordered the ceviche with sea bass, red chard, avocado, red pepper and koriander and a delicious toast avocado with french fries on the side. The cheese cake is perfect if you're more into coffee with something sweet.
Our advice: bring that long time classic that's been on your reading wishlist for so long – like Eline Veere by Louis Couperus, who was born in The Hague – and pick a table in a sunny spot.