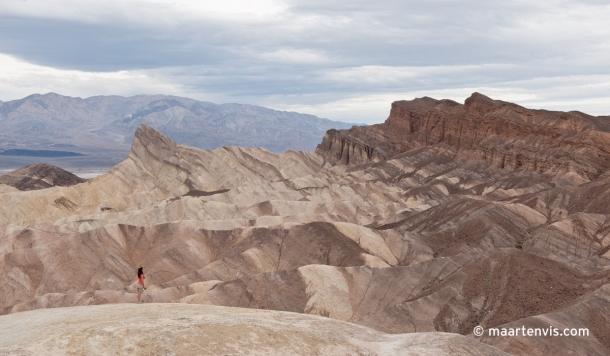 Our I Am Out There contest is still running! We have received almost 150 pictures from all over the world already, and some of them are really amazing! But there are still two weeks left to win a Nikon Coolpix P7100 Camera. Did you just come back from a trip to the middle of nowhere where you took the most beautiful travel image ever? Send it in! You might win this camera, right before the summer holiday season starts.
All you have to do is: like us on Facebook and go to the Nikon Contest Page and upload your favorite travel picture. The theme: I AM OUT THERE, meaning we're looking for images where the surroundings are so overwhelming, you feel like you lose yourself in it. Like the above picture, taken yesterday at Zabriskie Point in the incredible Death Valley in California (more on that later). Together with out friends at Nikon we will determine the winner.
The contest will be online till the 7th of May. We will announce the winner on the 9th of May and show the winning picture on our blog. We look forward to see your favorite pictures!