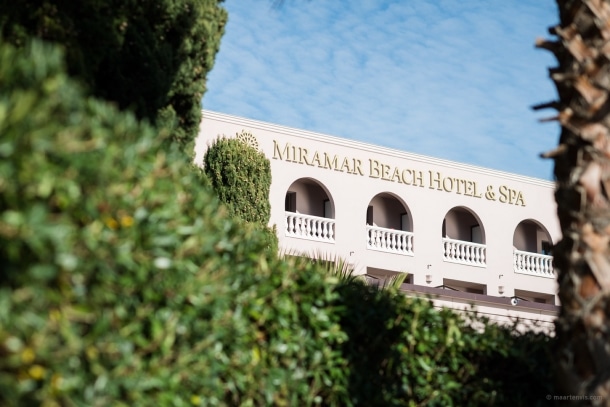 A Winter Break on the Cote d'Azur
Looking for the ultimate winter escape? We found it! This year on new years day we woke up with spectacular views, blue skies and a sea that was just warm enough to finally do for once what is a great tradition in our country on the 1st of January.
We stayed in the beautiful Miramar Beach Hotel & Spa in the South of France. Tucked away between rocks in a private creek, this place is very peaceful (we didn't hear any fireworks on new years eve). Think: the allure of the Cote d'Azur with a garden filled with palmtrees and an interior that oozes the mysterious atmosphere of Arabian Nights.
The hotel has luxurious rooms with huge beds and balconies overlooking the terraces towards the sea. The restaurant serves amazing dishes, local as well as international, and red wines we are still dreaming about (why did I not write down the name of that wine?!). Oh, and let's not forget… a very relaxing spa.
Our favourite place: the pool. Not only because the weather was so nice you could actually sunbathe on the first day of the year, but mostly because of the views. Looking behind you, you'll see the hotel and further away the red rocks of the Massif. In front of you is a sight that never bores: the sea sparkling with diamonds where the sun hits the water.
Extra plus 1: it's only a 35 minute drive from Nice airport and close to all the amazing villages you don't want to miss, like Saint Paul de Vence, Nice, Valbonne, Cannes and Saint Tropez.
Extra plus 2: The hotel is very family friendly and thus ideal when you travel with kids (or a baby Fish like we do…)