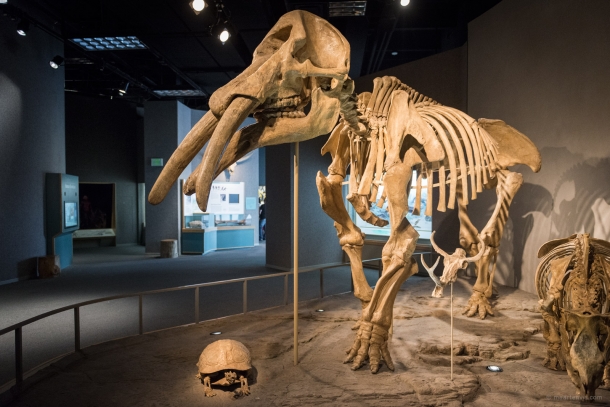 At The Denver Museum of Nature and Science
It's time for some dinosaur spotting…
Did you know that Colorado is one of the states where most dinosaur fossils were found? In fact, Denver is said to be built on very fossil-rich land and people discover dinosaur parts and fossils on a regular basis (like the guy who found a T-Rex tooth right in his backyard!).
So number 1 on our to-do list in Denver was the Denver Museum of Nature and Science. More specifically The Prehistoric Journey exhibition, which takes you on 'A journey through the eons that allows you to trace the evolution of life on Earth, from single-celled organisms to lumbering dinosaurs to the inhabitants of today's world.' The huge dinosaurs on display, like the Stegosaurus and Allosaurus for instance, are very impressive, and you can even watch scientists work 'live' on newfound fossils.
The museum is huge and you really need more than a day to enjoy it. Apart from the dinosaurs we enjoyed the beautiful dioramas and we chose to see the Mineral exhibition. It shows the most colourful stones from all over the world, like Mexican Topaz, California Watermelon Tourmaline and the amazing six-foot wall of blood-red rhodochrosite crystals. Very, very impressive!
After a full day of nature and science it's time for food. Read all about our favourite culinary street of Denver next time!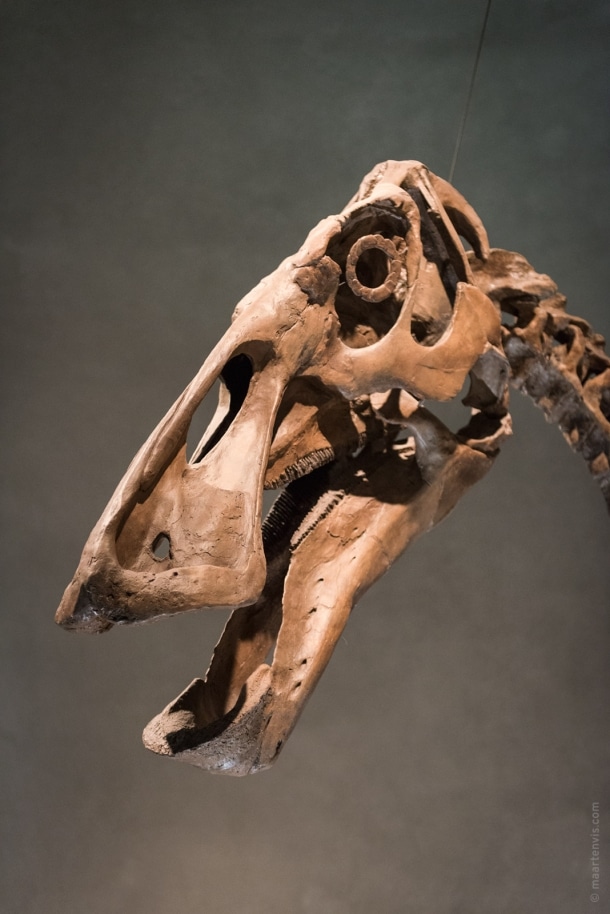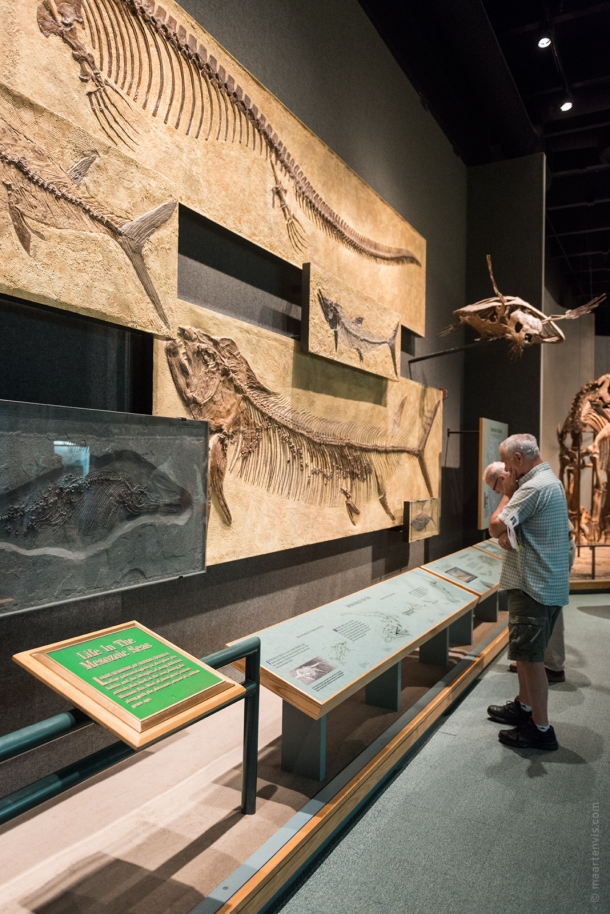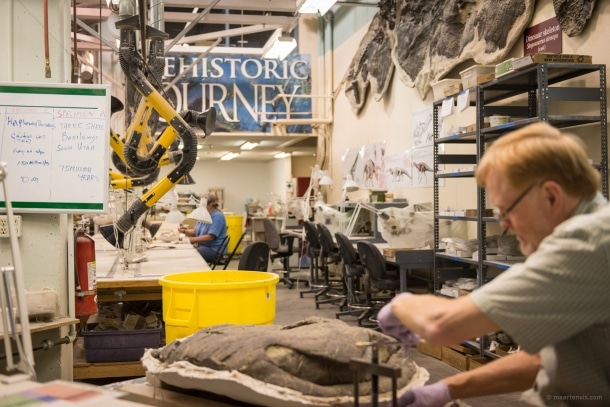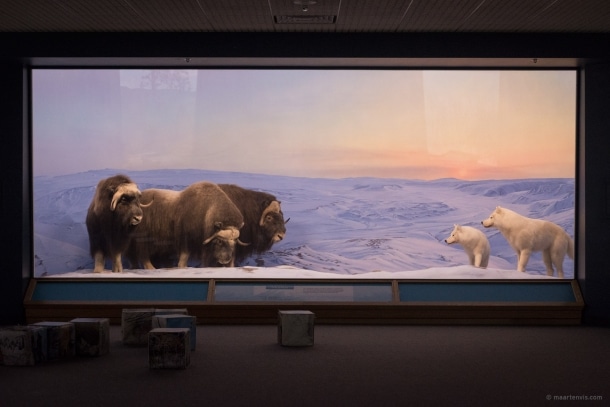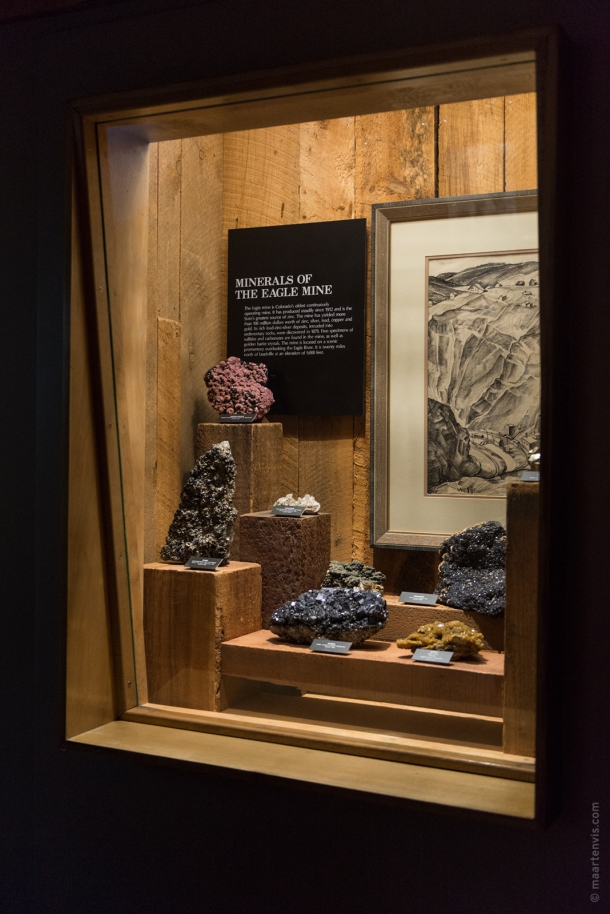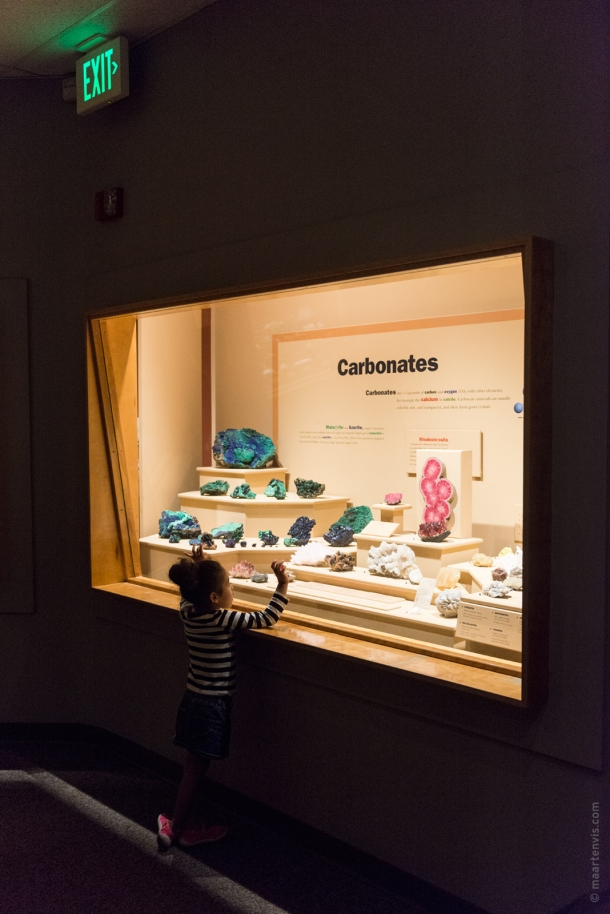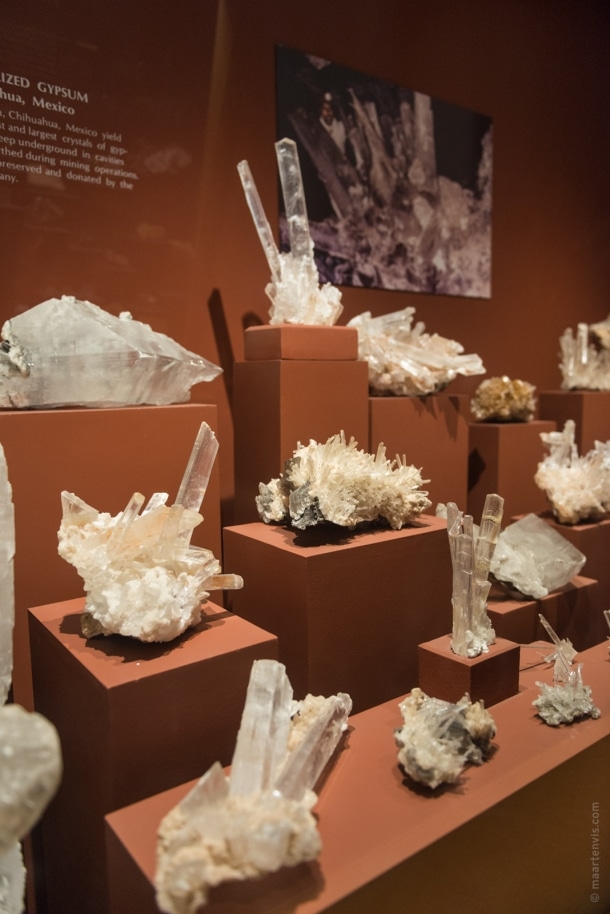 SaveSave