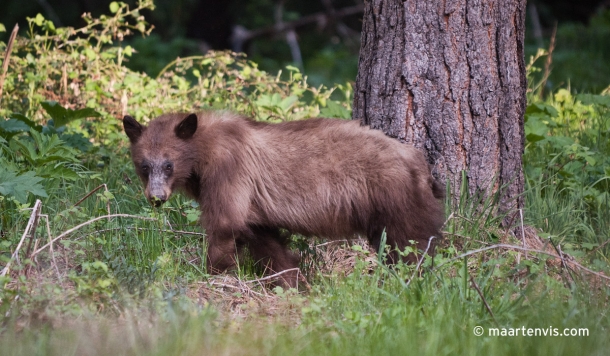 "If you follow the sandy path along those rocks, cross the river behind the bend and follow it till you reach a fresh green meadow where you might spot a bear." When we get this advice from a ranger in Yosemite Park we don't really know what to think of it. But hey, why not give it a try. Worst case scenario: we had a nice hike through the beautiful Yosemite Valley.
So we do exactly as told, but the rocks stretch further then the map shows, the river doesn't really make a bend and this super meadow is nowhere to be seen. Just when we are about to turn around we spot fresh green grass through the thick brown wood. We walk to the edge of the meadow, and there he is. We can't believe it really. A beautiful brown bear. So, now you know where to go next time you're in Yosemite right?
P.S. best bear bragging location: the immense lounge of the Ahwanee Hotel.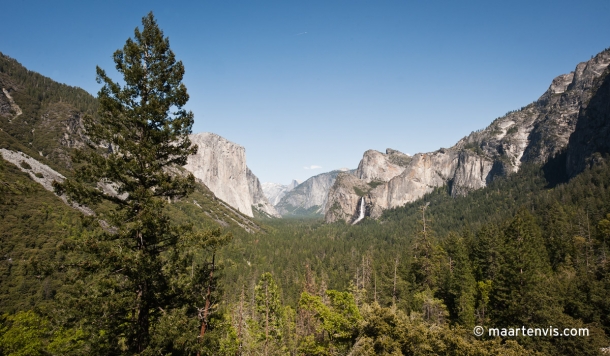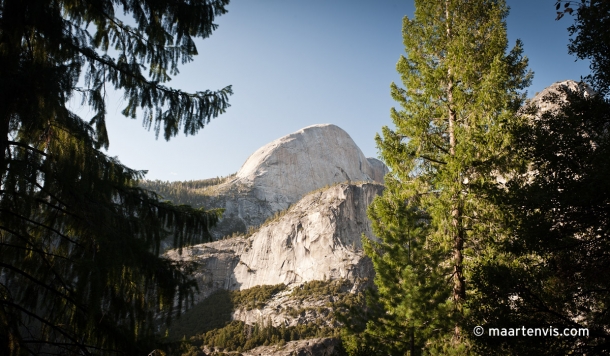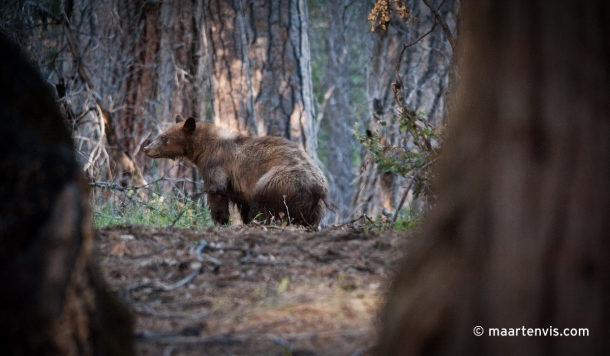 P.P.S. The next time anyone asks you the immortal question 'Does a bear shit in the woods?' you know what to say.