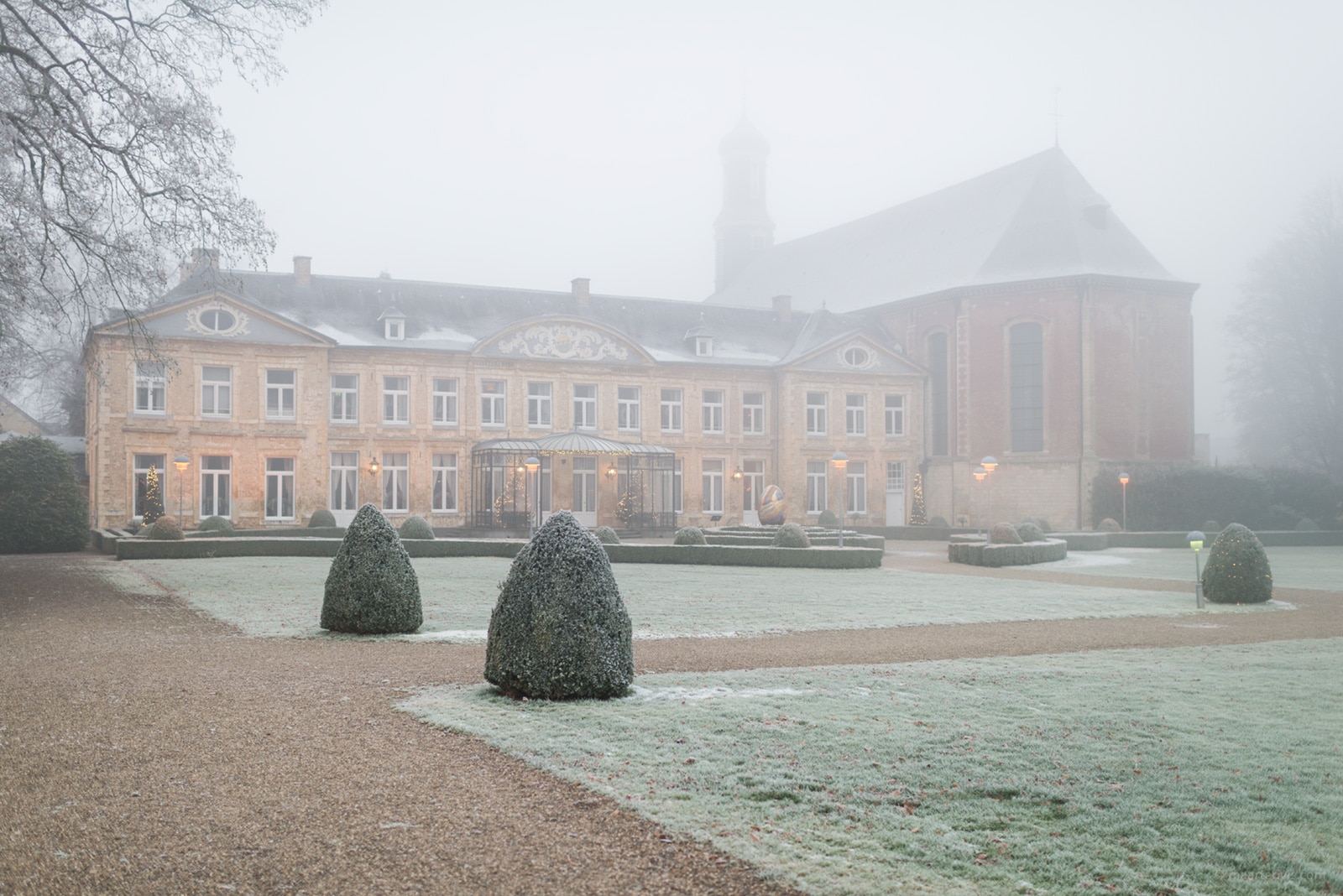 Last New Year's Eve we decided to escape the centre of Amsterdam and treat ourselves to a night in Chateau St. Gerlach in Limburg. I grew up in the south of The Netherlands, so visiting my family always feels like a little vacation.
We stayed at the beautiful Chateau St. Gerlach, near Maastricht. Originally a convent, the buildings and on-site church are beautiful. The rooms have a chic but homy interior with flower-patterned curtains and fresh green wooden furniture. The kind of interior that you would definitely pin on your interior board.
The hotel has a restaurant and a bistro, both beautifully decorated and with a menu offering local specialties. We reserved a table at the Bistro de Liege and enjoyed a delicious venison steak and grilled artichokes. All made with local ingredients in a very cute farmish country kitchen.
I'm a runner and what I maybe loved most about the place, were its beautiful surroundings. The well manicured gardens and especially the Ingendael Nature Reserve surrounding the property are a real treat to everyone who loves to hike or be surrounded by nature. On January 1st I was the first (well, according to Strava) to run the field-path leading out of the garden off the estate into the woods following the river Geul. Everything was covered in frost and I ran through fields with white horses in it. Very surreal!
Check out tomorrow's post for more magical winter wonderland pics from the area.