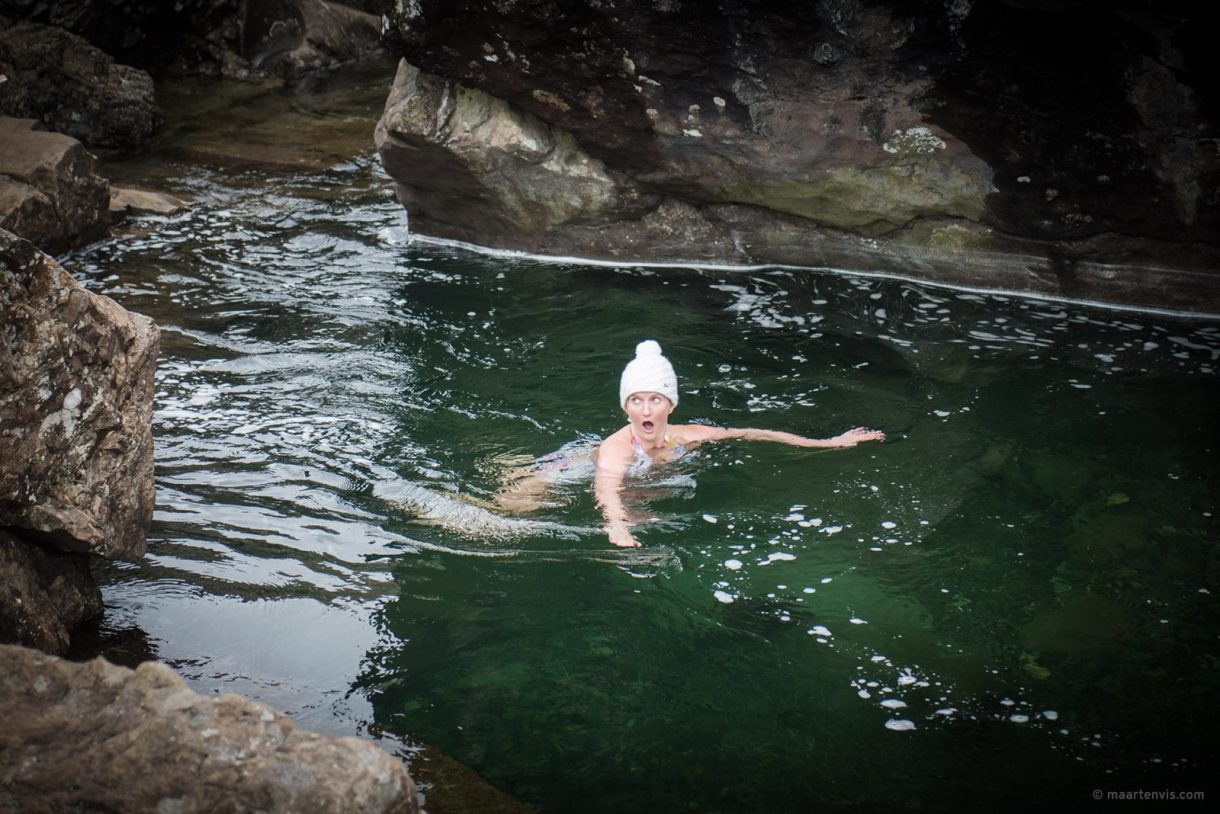 If you're looking for typical Scottish scenery visit Isle of Skye. This is where you'll find high cliffs, waterfalls, pristine nature and – a must see – beautiful, colourful, magical pools. I'm talking about the Fairy Pools, a row of waterfalls rolling down a hill, creating pools where the water is so crystal clear they're almost turquoise blue. One of the last pools in the row has un underwater arch, so you can swim from one pool to the next. We didn't swim ourselves – it was March when we visited and extremely cold and rainy – but we did spot some brave river swimmers who dove into the ice cold water without a wetsuit.
How to get there: from the parking lot it's only a 12 minute hike to the pools. (You probably spot people walking back and forth to the pools from a distance.) It's easy to do with a family and the surroundings are just breathtaking. There's usually a little food truck in the parking area selling coffee, tea, burgers and sweets.
We always get hungry after a hike and luckily we booked the chef's table at The Three Chimneys for dinner.