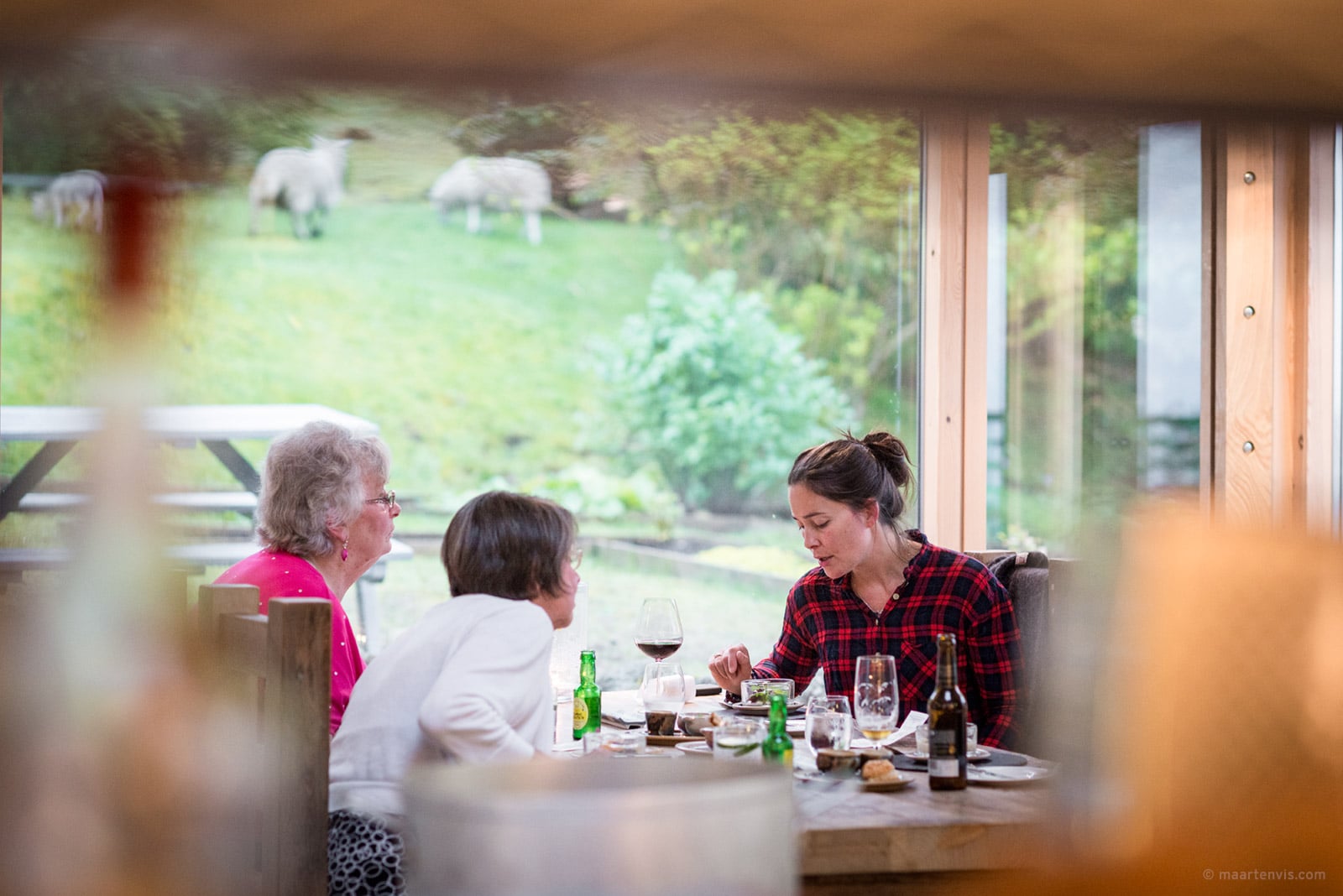 Are you a food lover? Then you must try and book the chef's table at The Three Chimneys. You wouldn't expect a culinary award winning restaurant on a quiet island like Skye, but on the edge of Loch Dunvegan you'll find this cute white farmhouse with, of course, three chimneys on top. The menu is based on local produce, mainly from the island. Think: smoked haddock terrine, Loch Harport oysters, Dunvegan crab and bitter chocolate or Scottish cheeses for desert.
Even more special is a spot at the Kitchen Table, a big wooden table set up in the actual kitchen. This is where the action happens! If you're lucky you can even help prepare some of the dishes or make your own desert and ask the chefs all about the ingredients they're using. We had an amazing night with great food and lovely company (another plus of the chef's table!).
During the high season it's not easy to get a table (let alone the chef's table) , so make sure you book well in advance. Plus: if you want to make your dinner even more special, book one of the six luxury rooms in the adjoining building and enjoy a lovely local breakfast.