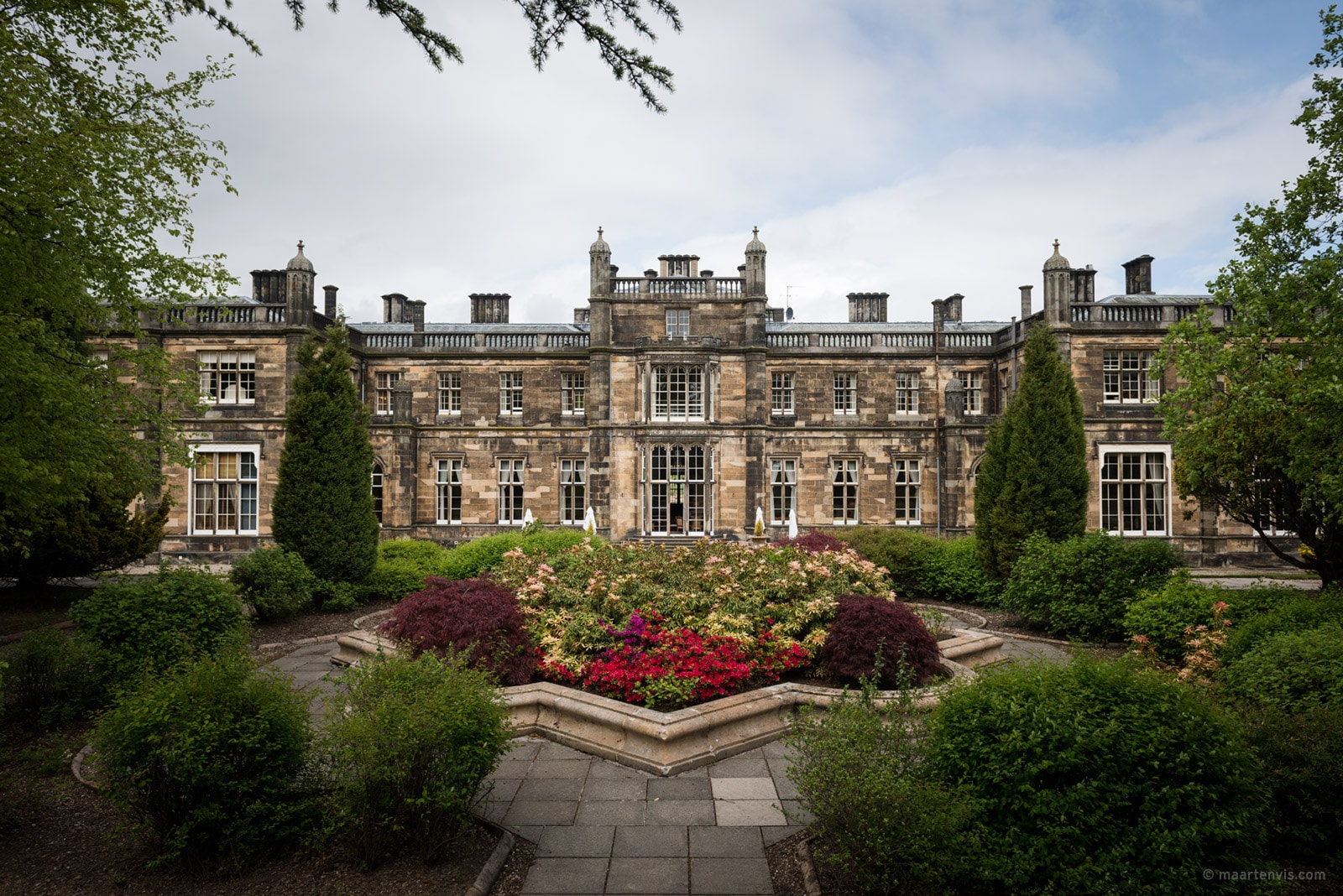 A trip to Scotland isn't complete without a stay on a country estate. We fell in love with Mar Hall. It reminded me a little bit of Highclere Castle, the Crawley's estate in Downton Abbey. It's very impressive from the outside – especially when viewed from the garden – and as soon as you enter the lobby you can feel the magnitude and history of this place. The house was originally commissioned by a general who died during the war, long before the building was finished.
It has a spa, a golf course and the most amazing views over the river Clyde and rolling green hills behind it. Ask for room 1; it has these amazing views and features a beautiful blue and cream decor.
Also, don't forget to dine or brunch in the Crystal Room restaurant, where staff appears and disappears being secret doorways, just like in Downton Abbey.
P.S. When visiting in spring don't miss a walk through the woods to spot some enchanting bluebells. Their soft, almost transparant, blue and lilac colours make the forest look like a fairy tale.
P.S. 2 Check Visit Scotland if you're planning your trip!