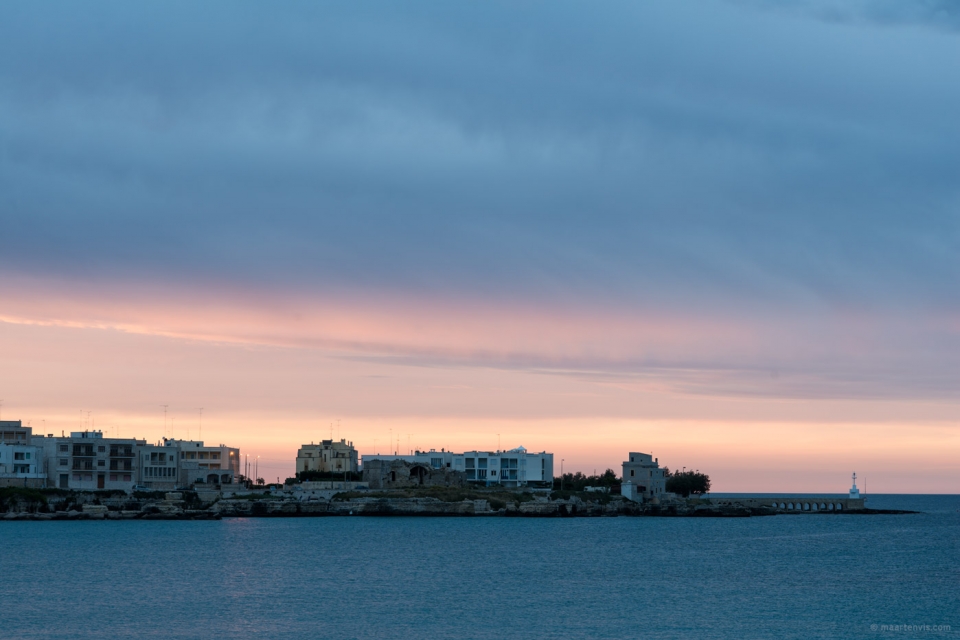 Last month we visited Puglia and we fell in love with this beautiful and remote area of Italy. Did you know it is located in the very tip of the heel of the Italian boot? The landscape is beautiful, the villages charming and the food! Oh the food…but more about that later.
First we visited Otranto, a walled village, known for its gigantic mosaic cathedral floor portraying biblical stories. We fell in love with the labyrinth of narrow streets, leading to restaurants serving delicious local dishes like orecchiette with broccoli and local arts and crafts shops, some selling beautiful embroidered towels and bags.
Even though the town is small, you can easily spend two or three nights in Otranto. It's the perfect starting point for day trips to the south and even better for promenading the boulevard and dining in one of many restaurants inside or just outside the walls. We loved our Hotel Palazzo Papaleo, an old vacation home of an aristocrat family of Maglie. Many of the original features are still there and the view from the rooftop, where breakfast is served, is amazing. Another plus: It's literally two steps to the Cathedral, the main sight of the town.