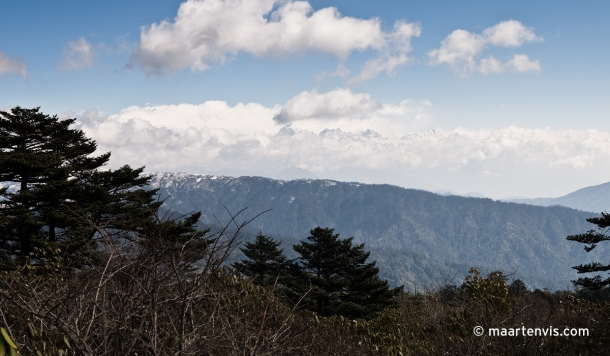 On the hike down from Sandakphu to Sinkhola we enjoyed three things:
Clear skies and great views of the snowy mountain tops in the distance. If you take a closer look at the image, you will notice that the mountain tops are sticking out of the clouds. Pretty amazing when we were already at a height of 3600 m!
Beautiful nature as you descend into the valley: fantastic flowers (bright fuchsia), bamboo woods, giants leaves that fell of trees and cover the path like a soft blanket and lots of waterfalls
The fact that we were finally walking downhill instead of uphill, although it gave us more muscle ache than walking up! No surprise, we descended 1700 meters in a few hours.