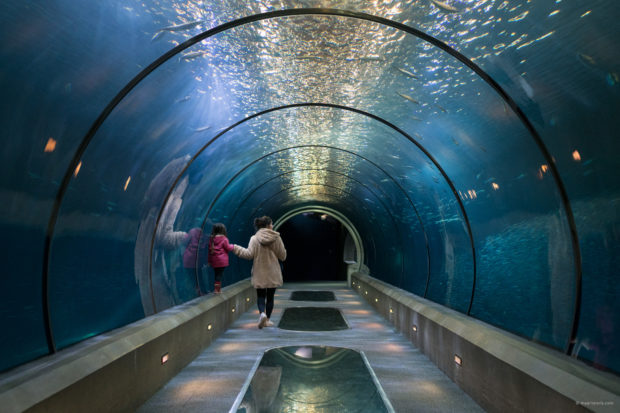 Newport is a great stop when traveling along the Oregon coast. There's beautiful beaches and two lighthouses (The Yaquina Head Lighthouse is one of them). Of course there's the authentic harbour where you'll find restaurants serving the best chowder and Dungeness crab. The place even has The Dungeness Crab Capital of the World as a nickname. You can go on special crabbing expeditions to catch some. We didn't do this, but we sure did enjoy eating them. Clearwater restaurant serves them with garlic noodles and avocado fries (delicious!). We tasted almost everything in this restaurant and it's all fantastic.
A perfect day in Newport
We stayed right on the ocean front at the Hallmark Resort Hotel. So start the day with a stroll down the beach. Then go for pancakes at The Coffee House. Make sure to order one portion, it's enough for three people! (We can imagine people coming back from a day of fishing at sea, might probably finish the whole plate by themselves…). After breakfast, go for a little hike though town, watching the seals sunbathing on the boardwalk and buying souvenirs at one of the family owned souvenir shops. Depending on the tides, visit the Yaquina Head Lighthouse and enjoy the tide pooling on the wonderful beach.
The Oregon Coast Aquarium
Afterwards, make sure to visit the Oregon Coast Aquarium. This place is fantastic. It has amazing water tunnels where you can see the beautiful fish from all over the world. The jellyfish tanks are also amazing, you can keep staring at them. My favourite part was the tidal pool exhibit where you can spot and touch (!) all the underwater creatures you missed in the wild. From sea stars to sea anemones in every colour of the rainbow. Such fun!
After such and exhausting day, go for wonderful organic food at Cafe Mundo. Great fish taco's and a good local beer selection.