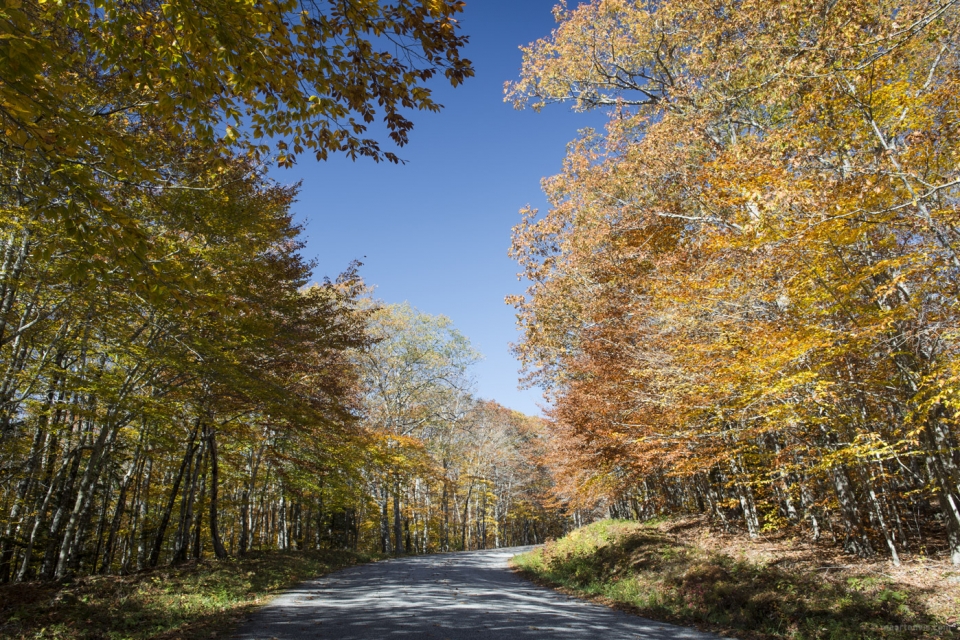 What's better than Camden, Maine? Right…Autumn in Camden!, to see the Camden Foliage. The bright yellows, reds and orange colours of the foliage in Camden Hill State Park make this the perfect time to go. If you're lucky, like we were, you'll get bright blue skies and some last warm rays before Indian Summer is really over.
Visit the park for a hike or scenic drive. And if you have time, stock up on sandwiches, muffins and fresh coffee and juice in the village and climb to the top of Mount Battie. Camden, its picturesque houses and harbour seen from above make for a view you'll never forget.
P.S. If you look closely you can spot the Camden Harbour Inn in the last picture. (Click it to enlarge.) On the right side, follow the road along the water. It's the house after the first right turn you can see. If you want to spend the night in Camden, this is where you'll have to go.