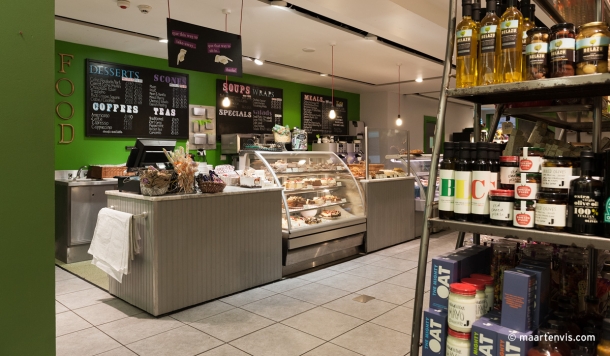 We asked a stranger on the streets of Belfast where we could get a healthy, organic lunch and he told us to go to Avoca. After some searching we found a shop with this name. Not exactly what we were looking for, but after browsing the entire collection of fashion and lifestyle goodies on the ground floor, we discovered a tearoom and lunch cafeteria on the first floor! It was exactly how I would picture the perfect place: a cute shop selling scented candles, local jewelry and home-made knitwear with delicious food in it as well.
We ordered a home made pasta, a cheese & tomato scone, fresh salad and elderflower lemonade. Since we couldn't resist, we also tried the double layer carrot cake and some detox friendly foodies. Wow! I mean you can only review a place when you've tried everything you can right?
P.S. When we came home I found this article in an old Country Homes & Interiors that my mother used to keep. It's such a heartwarming story of a business run by an Irish family. It made me even happier that we visited this place!