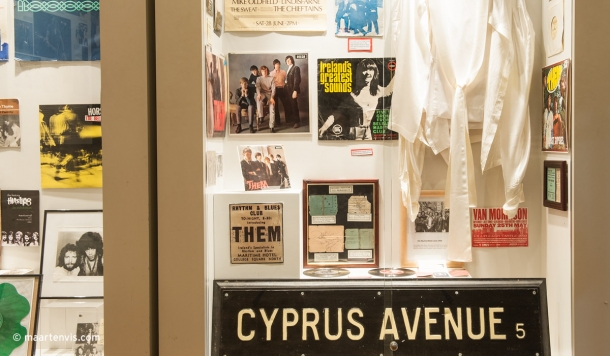 After a beautiful road trip along the Causeway Coastal Route to Donegal we are back in Belfast. And let me tell you something else this city is known for: Music. A lot of well-known, respected musicians are from Belfast and therefore this city is known for its live music.
Bands like Snow Patrol, Van Morrison, Therapy?, The Divine Comedy, Gary Moore and The Undertones were born and bred in this very place, taking their inspiration from all the good and bad around them. In Oh Yeah Belfast, a music centre/studio/hangout/minimuseum you'll find old records by Van Morrison, the studded jacket of Feargal Sharkey of The Undertones and sunglasses worn by Neil Hannon from The Divine Comedy. You can check out the place or check their calendar for (free) gigs.
They also offer fun workshops, like Music Photography and intergenerational workshops on how music has affected your live. And then they are always on the lookout for fresh new talent via their Scratch My Talent program. Always interesting. They might discover the new Van Morrison and you might be the one to see his first live performance.