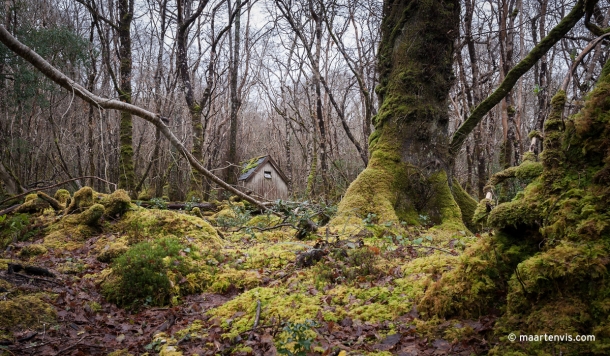 Close to Lough Eske Castle we take a hike following a path near Dun a lu lake in the most beautiful forest we've ever seen. Johnny Cash once wrote his song 40 shades of Green as a gift to Ireland and I think this is exactly where he got his inspiration. Although, after some in depth investigation, I count more than 46 shades (of course I understand forty rhymes a lot better than forty-six). The trees are green, the ground is covered in grass and all the barks are furnished with velvety lime green moss. The whole forest feels like a pure cashmere blanket you want to wrap yourself in forever.
Our guide Patsy McNulty knows everything about the area. Mythical stories about the lake – how two young Gods ran away because their parents didn't approve of their love for each other and how they both morphed into islands you can still find in the lake – and where to drink fresh water from a hidden source.
If you're reading this at work, surrounded by grey buildings and grey skies, just stare at the picture above and imagine yourself in that forest. It's almost the same as actually being there. Almost.
P.S. Looking for a family rental or group cottage in this area? Our guide Patsy McNulty also rents out cottages for a good price!: www.lougheskecottages.com