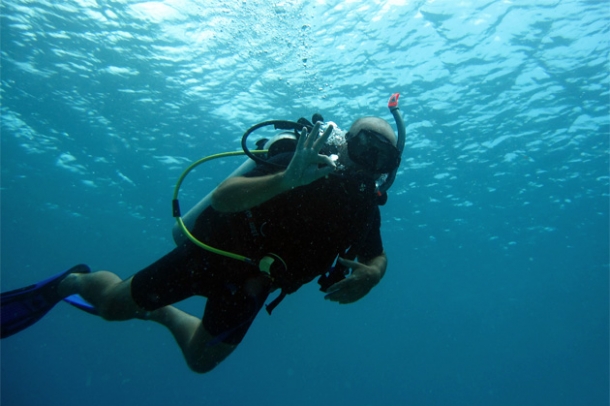 A few days ago when I was snorkeling for the first time on Gili T. I ran into a giant sea turtle grazing on the reef. Once in while it would go up to get some air and then I would see it's little head coming out of the water. What a beautiful sight! And they swim like astronauts float in space. There and then I decided to get my diver's license.
Luckily it turned out to be easier to get a diver's license than a driver's licence (four practical exams, five theory exams in my case). And a lot more fun too!
Instead of driving roundabouts, practicing parallel parking and memorizing traffic signs I would cruise control along the current, overtake moray eels, black-tip sharks, clown fish, angel fish and cuttlefish, and make a U turn at a collapsed sea platform overgrown with colourful coral.
So, four dives and fifty multiple choice questions later I am the proud owner of an SSI international diver's license!