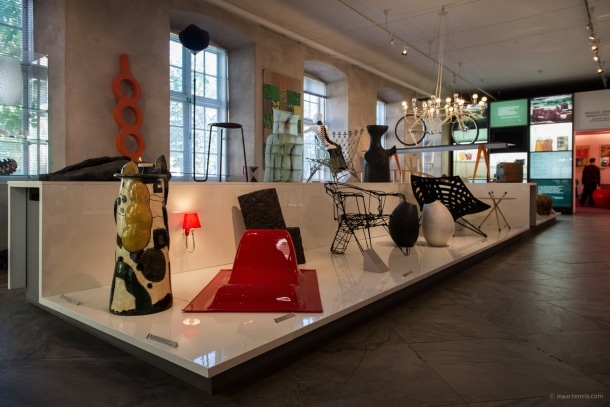 Spending a long weekend in Copenhagen? This is part 7 of our Top 10 of Favourite Things To Do in this stylish city.
Danish design got popular in the fifties and recently made a huge comeback. The designs – a response to the elaborate and heavy prewar style – had to be beautiful and functional at the same time. The chairs by Finn Juhl and Arne Jacobsen are probably the best examples of this new style. The Design Museum Denmark on the Bredgade, is filled with furniture that would easily sell for over a € 1000 a piece on eBay today.
Klint, the museum kantine, is equally stylish and has a nice berry cake, herbal tea and toast with local salmon on the menu. And if you need an original souvenir, you can splurge on arty postcards, wooden toys and plaids made with Danish sheepwool in the museum shop.