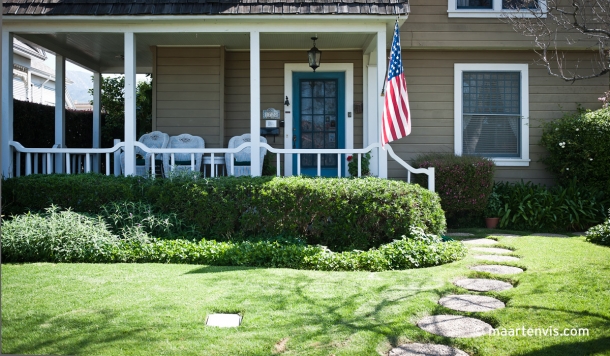 "I wanna live here!" Every now and then we visit a place and as soon as we cross the city limit I am certain: I want to buy a house here. I had that same experience in Santa Barbara. Of course it helped that it was a late afternoon, with an orange setting sun giving everything that fantastic glow. And the fact that we were driving through Hope Ranch – think 50 billion properties with seaview – added to my belief. I was even more convinced when we parked our car outside our B&B: The Bath Street Inn. A coffee colored wooden house with pink flowers, a cute little patio and rotan chairs on the front porch. We stayed in a room named Tiffany (ah!) with flowery wallpaper and the cutest bathroom you've ever seen.
Do: stay a day or two to enjoy the restaurants, bars, old-fashioned cinemas and boutiques in and around State Street.
Don't: skip the touristy pier at the end of State Street. Instead take a cab to the Boathouse at Hendry's Beach for some fresh lobster and a lovely beach.