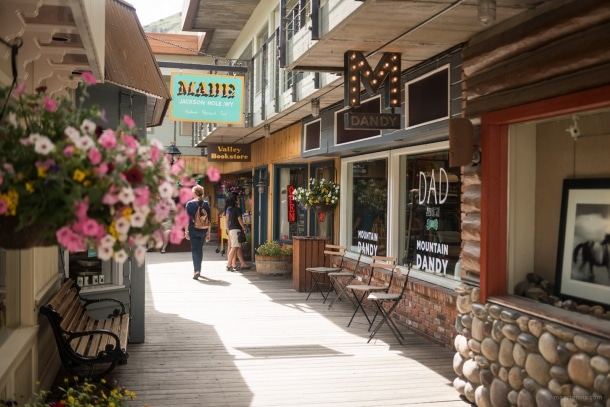 Jackson might be a popular winter destination with great slopes and powdery snow, but we fell in love with this quaint little town in the middle of summer! Yes, you can see the mountains and slopes and even get a feel of what it must be like when temperatures drop. The wooden buildings probably look picture perfect covered in snow.
Jackson has everything you want after spending some time in nature. Cute little coffee places – we fell in love with Persephone Bakery and their amazing homemade sweets – great shops and lots and lots of souvenirs, like the Legacy Athletic caps Maarten the photographer grew fond of (read: got addicted to. He bought like 25 and we even ordered our very own Fish & Feathers caps as you can see here).
You can easily spend the day in Jackson, shopping and eating (don't miss the organic lunch spot Lotus Cafe, just off the main road). But if you have time left, watch the sunset at Mormon Row, more about that next time!