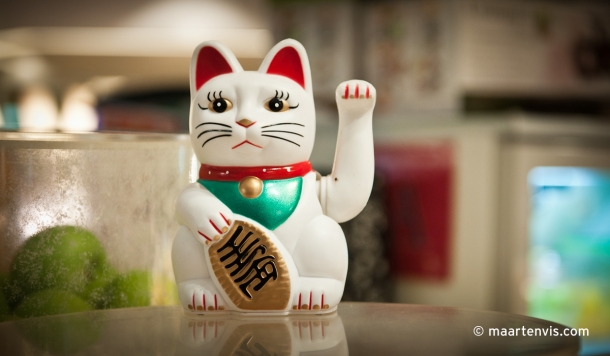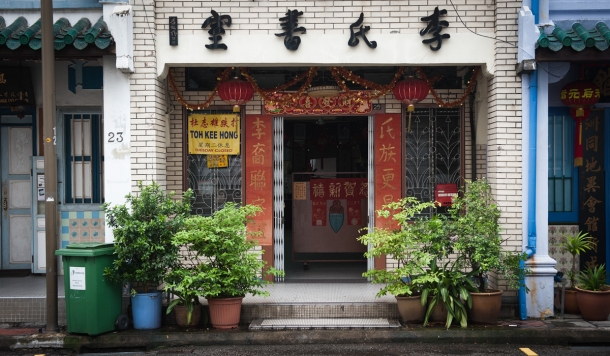 Singapore is maybe famous for Orchard Road with a zillion shopping malls, but if you leave the centre behind, you will find many more interesting neighborhoods outside this shopping walhalla. Chinatown is one of them. A beautiful, colorful place with temples, tea shops, cute coffee places, Chinese market stalls, massage parlors and stands with numerologists telling you what the future will bring.
If you have a full day start with a walking tour around this part of the city. We started our little walk from the park at the end of Ann Siang Hill (this is where my favorite P.S. Café is located!) towards the old market (great local food). From here we walked up the hill past the beautiful old buildings on Neil Road (once a Riksjah station) and tried and bought some tea and cups at Tea Chapter. Follow the road through New Bridge Road, past the beautiful temple and straight into the Chinese market. Red lanterns, skinned ducks, bright satin robes and a hundred lucky cats give you a warm welcome.
After your cake at P.S. café, your food at the market and the tea you want to bring home as a souvenir, make sure you keep some change for the palm reader and numerologist (above) on Sago street right next to the temple. Of course I'm not going to say what he told me!